'Fela was a trickster, he knew I would say no' – Onyeka Onwenu addresses rumoured affairs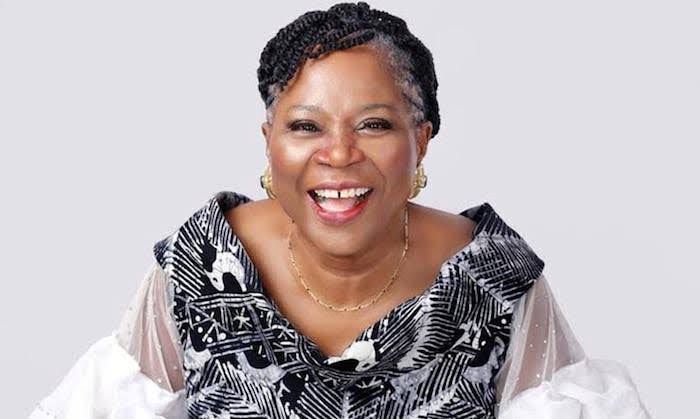 Veteran Nigerian singer and actress, Onyeka Onwenu has finally spoken out about the rumoured affairs she was alleged to have had with Afrobeat legend, Fela Anikulapo Kuti and others.
On an episode of the TV program #WithChude, the award-winning veteran discussed her love life and the many rumours spun about her during her long career.
At the zenith of her career, Onyeka Onwenu was said to be romantically involved with the then President, His Excellency Olusegun Obasanjo.
"They even said President Obasanjo married me. Obasanjo asked me about the rumour and we had a good laugh about it. Somebody had asked me that question four times, and by the fifth time I was ready to fight him to leave me alone. If he [Obasanjo] was going to marry me, then we'd make it public, why would I hide it" she disclosed.
The rumours, however, did not end there. There were many stories about her having some of the greatest Nigerian singers of all time, including Fela Anikulapo-Kuti, King Sunny Ade and Sunny Okosun, as love interests. For the singer and journalist, this was quite a lot to handle.
"A lot of times, I actually refused to address those questions," she stated.
During the interview, Onyeka Onwenu revealed that there was an element of truth in one of the rumours but, the romantic interest was not on her end. According to her, of all the men she was linked with, only Fela Anikulapo-Kuti showed romantic interest in her and asked for her hand in marriage. However, she declined the King of Afrobeats' proposal.
Revealing more details about this proposal, she said, "Fela was a trickster, he knew I would say no. He had a bet with someone, that person is Dede Mabiaku. He told Dede I was going to run."
She further disclosed that Fela's proposal might have been his way of thanking her for standing up for him when he was charged with money laundering and jailed by the Federal Government.
Speaking about her defence for him, she said, "I took a chance writing that widely read article in his favour. I said why arrest him for the money he has earned? 'He's taking his band outside and he's going to pay for their hotel, this is so wrong' and some people said 'go and arrest her'. It was Idiagbon who said 'no, leave that woman alone, she loves Nigeria.'"
After many years of enduring rumours of affairs and a turbulent marriage that almost killed her, Onyeka Onwenu revealed that she now enjoys a fulfilling love life with her childhood sweetheart. Sharing bits of her love life, she stated
"The love that I share with this man started when I was 13 years old. This man loved me, knew me, built me up and told me who I was before I knew who I was…You don't meet people like him all the time, he's just very special." she said.