#TwitterBan: ECOWAS Court stops FG from prosecuting twitter users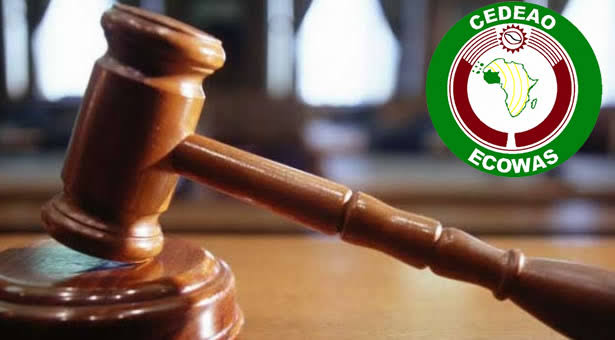 The Economic Community of West African State (ECOWAS) Court of Justice sitting in Abuja has restrained the Federal Government from arresting any Nigerian on account of their use of Twitter.
In a ruling delivered today, the court held that the use of the social media platform is a fundamental right of every Nigerian.
The Nigerian government had threatened to arrest and prosecute anyone using Twitter, while the National Broadcasting Commission (NBC) asked all broadcast stations to suspend the use of the social media platform after President Buhari's tweet was deleted by the platform.
The ruling followed the suit filed against the government by Socio-Economic Rights and Accountability Project (SERAP) and 176 concerned Nigerians over the development.
"VICTORY: The ECOWAS Court of Justice, Abuja in a landmark ruling today has stopped the Buhari administration and its agents from intimidating, sanctioning, arresting or prosecuting anyone for using Twitter in Nigeria, pending the final determination of the suit," SERAP wrote in a tweet.
On Friday, SERAP filed a lawsuit asking the Federal High Court in Abuja "to stop the Federal Government and the Minister of Information and Culture, Lai Mohammed from using their patently unlawful directive to all television and radio stations not to use Twitter and delete their accounts.
SERAP, described the directive as a pretext to harass, intimidate, suspend or impose criminal punishment on journalists and broadcast stations simply for using social media platforms.