In Kano State, Tribunal nullifies the election of Muktar Umar Yerima, a Reps member of NNPP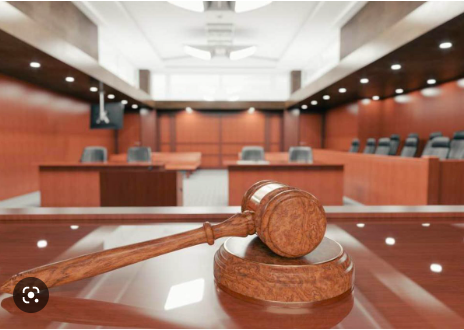 In a significant and precedent-setting verdict, the National and State House of Assembly Elections Petition Tribunal in Kano State has nullified the election triumph of Muktar Umar Yerima, a member of the New Nigeria People's Party (NNPP), who had secured a House of Representatives seat for Tarauni Federal Constituency.
Heading the tribunal's three-judge panel, Justice I.P. Chima pronounced that Yerima's electoral victory stood void due to alleged forgery associated with his primary school certificate, which he had submitted to the Independent National Electoral Commission (INEC).
Justice I.P. Chima, while delivering the tribunal's judgment, articulated, "After a comprehensive scrutiny of the presented evidence, it has been conclusively proven that Muktar Umar Yerima submitted a falsified primary school certificate to the INEC. This transgression renders him ineligible for the position he was elected to."
The petitioner in this case, Hafizu Kawu of the All Progressives Congress (APC), had contested Yerima's suitability and provided compelling evidence substantiating the forgery claims.
The tribunal ruled in favor of Kawu, highlighting a compelling argument of alleged forgery against Yerima. Consequently, it concluded that the NNPP lacked a valid candidate in the election and declared all votes cast for Yerima as "null and void." The tribunal also directed INEC to rescind the certificate of return previously granted to Yerima, effectively stripping him of his elected role.
In his defense, Yerima asserted that he had legally changed his name in 2022. However, the tribunal dismissed this defense, underscoring that Yerima's inconsistent use of multiple names – Umar Mukhtar Zakari – on his passport since 2009 eroded his credibility.
Furthermore, the primary school in question, Hausawa Primary School, repudiated the certificate presented by Yerima, lending further weight to the tribunal's verdict.