Man sentenced to two years' imprisonment for possession of false document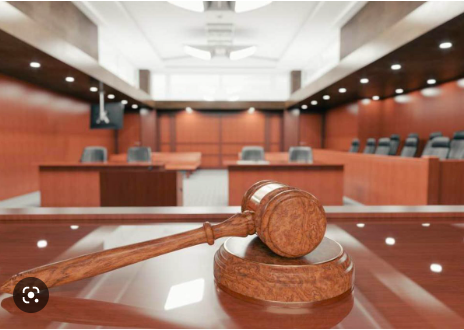 An Ikeja Special Offences Court on Thursday sentenced a man, Chris Nnaji, to two years' imprisonment for possession of false document.
Justice Olubumni Abike-Fadipe sentenced Nnaji to Ikoyi Correctional Centre following the review of his plea bargain agreement.
Abike-Fadipe sentenced him to one year on count one and also one year on count two but ordered that the sentencing should run concurrently.
The judge, however, gave the convict an option of N1 million fine with 100 hours community service.
"Items recovered from him are hereby forfeited to the Federal Government of Nigeria," she said.
Earlier, the Economic and Financial Crimes Commission (EFCC) counsel, Mr Temitope Banjo, told the court that the commission received a petition from Access bank, where it was discovered that Nnaji belonged to a group called "Businessmen on WhatsApp" to source for account details capable of holding huge sums of money.
He said: "Sometimes in February 2022, the Lagos Command of the EFCC received petition from the Access Bank on the activities of not just an organised cybercriminals, but businessmen.
"They make use of old Access Bank cards and Union Bank to carry out fraudulent activities, using false documents to deceive their victims to extort money from them.
"Investigation was conducted and the defendant was arrested.
"Two mobile phones were recovered from the defendant and were analysed while several fraudulent documents were printed out from his mobile devices in his presence."
The News Agency of Nigeria (NAN) reports that the prosecution tendered the statements made by the defendant.
Also tendered were fraudulent documents obtained from his devices which were admitted in evidence, following no objection from the defence counsel, Ugochukwu Jonathan.
NAN also reports that the defendant, who was given an opportunity to address the court pleaded for mercy.
The defence counsel, in his allocutus, also prayed the court to temper justice with mercy, adding that the convict was a first-time offender.
Allocutus is an opportunity given to a criminal defendant convicted of a certain crime to say something in mitigation of punishment before sentence is passed on him.
And it is not an act of kindness on the part of the court but a part of criminal processes that ought to be performed after conviction before sentencing.
"We plead for a non-custodial sentence," he said.
Nnaji was arraigned on an amended two-count charge bordering on possession of documents containing false pretence, which he pleaded guilty to, following his plea bargain agreement.
According to prosecution, the offences contravened Section 320 of the criminal law of Lagos state.