Google removes Adamu Garba's Crowwe app from Play store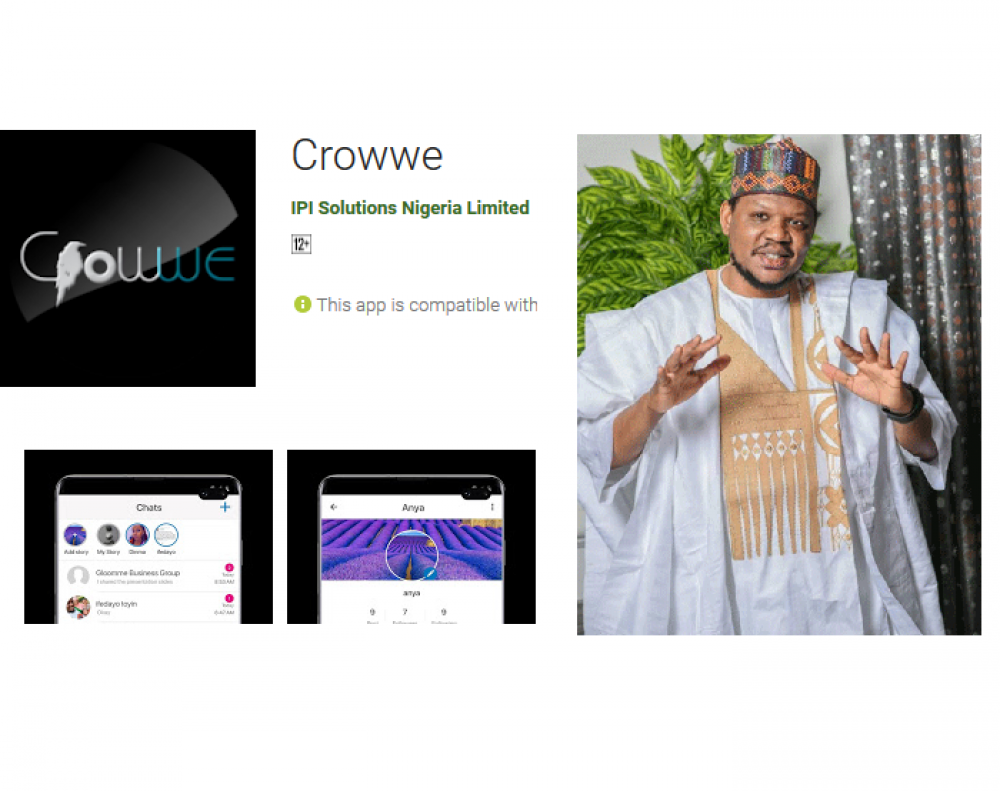 Google has removed Crowwe, a social media app owned by a former presidential aspirant, Adamu Garba, making it much harder for Android users to download and access the app.
Mr Garba, a member of the ruling All Progressives Congress had said he created the Crowwe app as a home-grown alternative to foreign giants like Twitter, Facebook and Instagram.
And he has recently been vocal about his homegrown alternative amid the ongoing suspension of Twitter operations in the call.
"Join Crowwe now! Build your country, Build your people and Build your Brand. Join Crowwe now., Garba tweeted moments after the ban was announced.
"This is the best opportunity to grow Nigeria to Build Nigeria, Crowwe to the World."
However, latest checks by NewsWireNGR revealed that the app has been removed from the most trusted app store for android.
There was no statement from the tech giants on why the app was removed from the android app store but NewsWireNGR learnt it is connected to the poor ratings the Crowwe app has received by irate Nigerians who allege Garba's affinity to the ruling party means their activities on the app would be accessible to the government at will.
Some other Nigerians have dropped one star ratings on the app and condemned it as an expression of anger to Garba's excitement at the ongoing suspension of Twitter activities in the country.
Reacting to the removal of the app in an interview with Peoples Gazette on Monday, Garba claimed the app was deleted because the company was working on an update.
However, the Google Play store guide says it is not necessary to remove or delete an app before an update.
"Once your update is available, users can download the update on your app's store listing page or from their My apps page on the Play Store app. If a user has turned on automatic updates for your app, the update will be downloaded and installed automatically," it said.
There are many reasons Google may expunge an app from it store however for privacy reasons .
In 2020, Google pulled three popular apps, Princess Salon, Number Coloring, and Cats & Cosplay from the Google Play Store after finding that the apps violated its policies regarding the collection of its user's data.
Collectively, the apps had amassed more than 20 million downloads prior to being removed.