Tinubu pays condolence visit to Odumakin's widow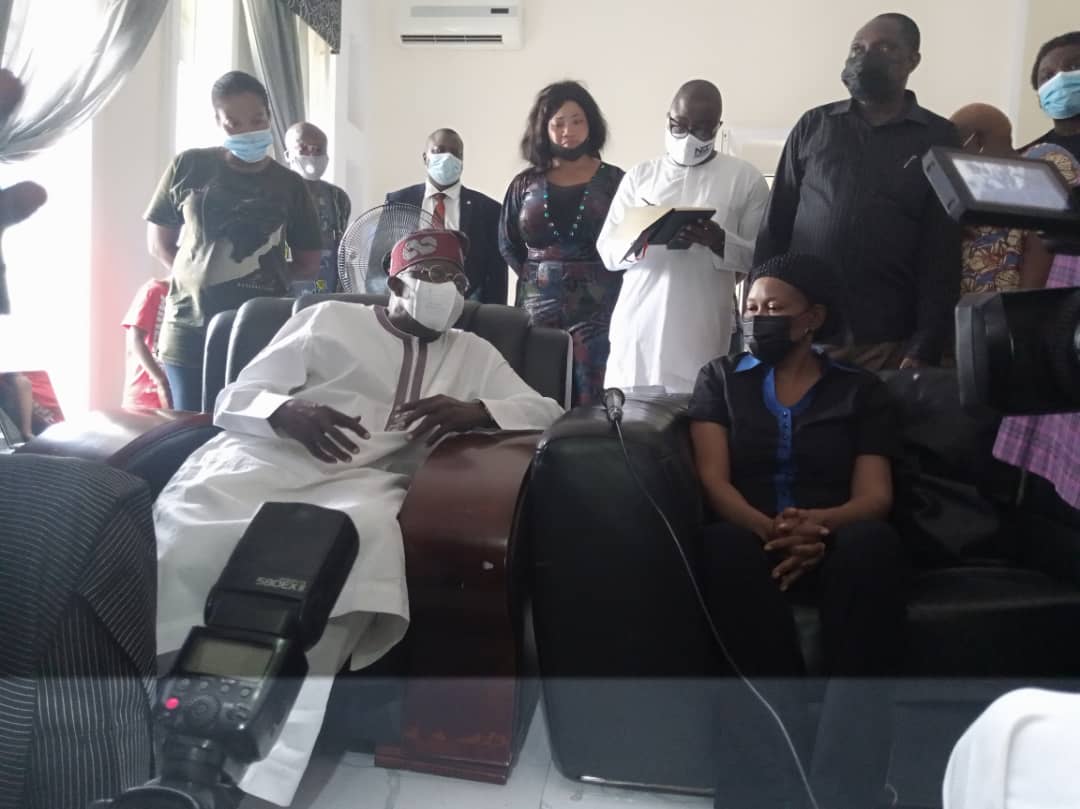 Former Governor of Lagos State and All Progressives Congress chieftain, Bola Tinubu, on Monday, paid a condolence visit to Mrs Joe Okei-Odumakin, widow of the late activist and columnist, Yinka Odumakin at their Lagos residence.
Odumakin, who was the spokesman for pan-Yoruba group, Afenifere, died on Saturday at the Lagos State University Teaching Hospital Covid Isolation Centre.
Tinubu had in a statement on Saturday said the story of Nigeria's democracy will not be complete without mentioning Odumakin.
"In the struggle against the annulment of the June 12, 1993, presidential election and the perpetuation of military dictatorship, Odumakin was never found wanting.
"He was at the vanguard of the battle even at the risk of his life and liberty. It is impossible to credibly tell the story of the emergence of the democracy we enjoy in this dispensation today without emblazoning Odumakin's name in gold.
"He was a doughty fighter for freedom and the rule of law. He was rock solid in his commitment to Afenifere, the Yoruba people and the several other civil society groups in which he played active roles." Tinubu wrote.