COVID-19: Lagos State government extends work-from-home directive by 4 more weeks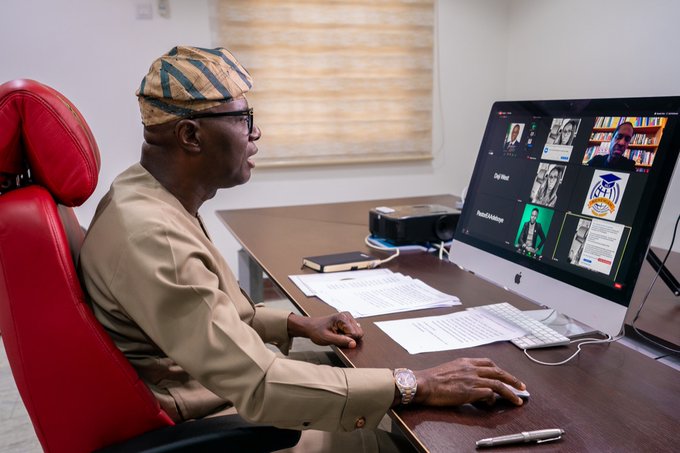 Estimated Reading Time: 1
The Lagos State Government has again extended its work-from-home directive to civil servants of Grade Levels 12 and below.
This directive was contained in a statement issued by the state Head of Service, Mr. Hakeem Muri-Okunola on Sunday.
Recall that in the heat of the second wave of the COVID-19 pandemic, the Lagos state government on January 18, directed public servants on Grade Levels 14 and below to work from home until February 1, 2021 in order to flatten the curve of the pandemic.
It later extended the work-from-home approach till February 26.
With the new directive, the workers are to continue working from home till Friday, 26th March 2021
"All public servants are advised to continue to stay safe by observing all COVID-19 protocols such as physical distancing, regular use of face masks, and hand hygiene," Mr. Muri-Okunola said.
He added, "Also, Accounting Officers are to ensure strict adherence to all extant directives aimed to guarantee physical distancing in the workplace by preparation of weekly Duty Rosters as considered germane to effective service delivery in respective MDAs."