Sanusi calls for regulations on family planning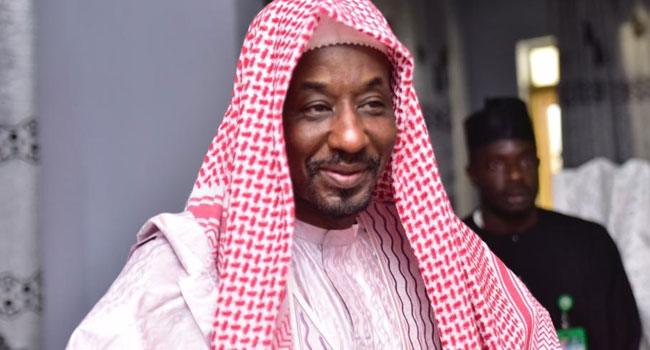 Estimated Reading Time: 2
Former Emir of Kano, Sanusi Lamido has called for the country to adopt and enforce a strict adherence to family planning laws.
Sanusi stated this when he spoke at the Ehingbetti Economic Summit on Wednesday.
He said the government cannot maintain a balance between improving social infrastructure and the increasing number of children birthed by people who cannot feed or educate them.
"The idea that people can marry any number of wives they want without any kind of regulation to produce the number of children they can produce without being able to feed them and educate them is something that basically is completely antithetical even to Islamic law," the former Central Bank of Nigeria governor said.
"I don't know why but there is a mindset against implementing the appropriate regulations in Islam which is that you do not build families you cannot maintain and you cannot abandon this responsibility.
"We can continue preaching and we can tell the government to spend more money on education but if people are going to produce 20, 30 children without being able to educate them, I maintain that the government cannot keep up with that pace.
"Beyond spending money and beyond the budget, the idea of education awareness, regulation and the mindset of people would need to be addressed."
Sanusi further advised that family structure, child spacing, family planning and child right are important social issues that must be understood and needs to be addressed.
"One thing we need to look at is that sometimes by the time these children get to school, it is too late. We've got to think of nutrition before they get to school and that is extremely important for that programme to be expanded to deal with that.
"Very often at that level, it is not so much spending money on providing food as so much as investing in education and awareness, engagement through antenatal care, through conversations for people to understand what exactly what they need to do to give their children."
The federal government currently feeds school children as part of its National Social Investment Programme (NSIP).