Defense Minister urges Nigerians to stop being afraid of gunmen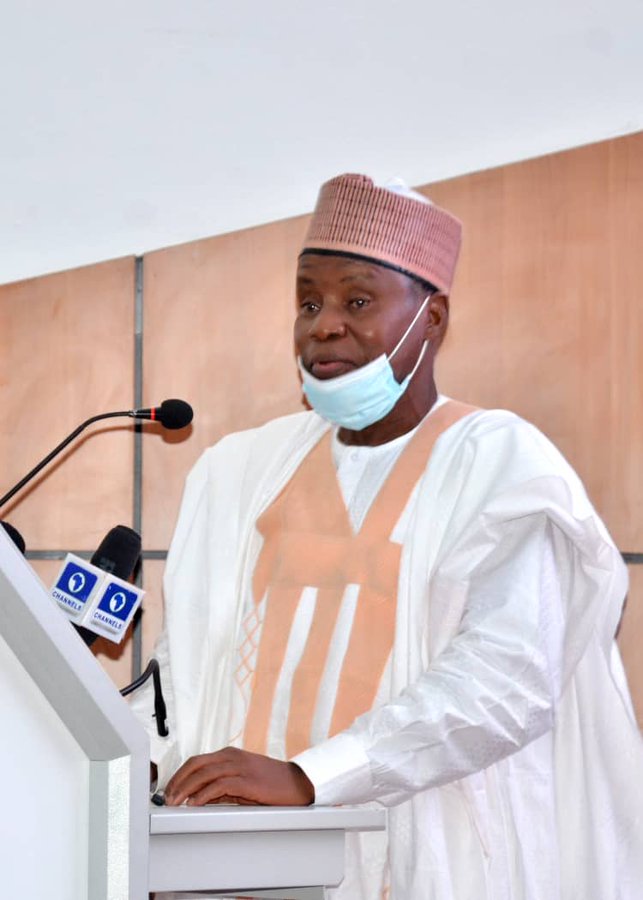 Retired Minister of Defense Major General Bashir Magashi has urged Nigerians to go to the polls to confront the militants who have ravaged the country.
NewsWireNGR had earlier reported that the gunmen who abducted people from a boarding school in Kagara, Niger State, are cowards.
He said Nigerians have a responsibility to ensure that there is maximum security where they are. He said it was everyone's right to be vigilant to ensure security not only the military.
"We should not be cowards. Sometimes the gunmen come with only three bullets, they shoot and everyone runs away. When we were young we stood up and fought against all kinds of people," Magashi was quoted as saying. threats.
"We have to stop and confront them. If they realize we have the will to defend ourselves, they will run away," he said.
Global rights group, Amnesty International, says the abduction of students and members of staff of Government Science College, Kagara, in Niger State, shows that the Federal Government is not doing enough to protect the lives of citizens.
Niger State Governor, Abubakar Bello, had ordered the immediate closure of all boarding schools in the bandit-ravaged areas.
Reacting in a string of tweets, Amnesty said, "The attack on Government Science College Kagara is a serious violation of international humanitarian law, and it undermines the right to education for thousands of children in northern Nigeria.
"That this is coming only about three months after a similar incident at a school in Kankara, Katsina state, shows that authorities are not doing enough to protect lives. The children abducted are in serious risk of being harmed.
"We condemn this appalling attack, which is the latest in a string of attacks on schools in north. Attacks on schools and abductions of children are war crimes. Those found to be responsible of the abduction must be brought to justice for these and other human rights abuses.