Kukah gets international recognition with appointment by Pope Francis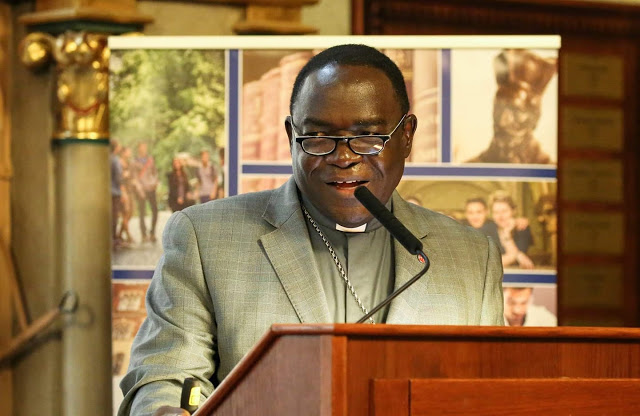 Estimated Reading Time: 1
Matthew Kukah, the Catholic Bishop of Sokoto Diocese has been appointed by Pope Francis as a member of the Vatican's Dicastery for the Promotion of Human Integral Development.
The appointment was disclosed in a statement by Reverend Father Christopher Omotosho, a spokesperson for the Catholic Diocese of Sokoto.
Omotosho said the appointment letter dated December 11, 2020 was signed by the prefect of the Dicastery, his eminence, Peter Cardinal Turkson.
He added that Kukah will take an active role in advising the pope in human rights related matters and the appointment would last for an initial period of 5 years.
Omotoso said, "By this appointment, Bishop Kukah will join other members of the Dicastery drawn from different regions of the world to advise and promote the Holy Father's concerns on issues of justice and peace, human rights, torture, human trafficking, care of creation and other issues related to the promotion of human dignity and development."
Meaning Kukah has been mired in controversy following a Christmas homily that criticised the Buhari-led administration and laid allegation of a northern hegemony. Following the homily, Some groups have criticised Kukah and accused him of attacking Islam and potentially flaming religious violence in the North.