Miyetti Allah asks Seyi Makinde to release arrested armed herdsmen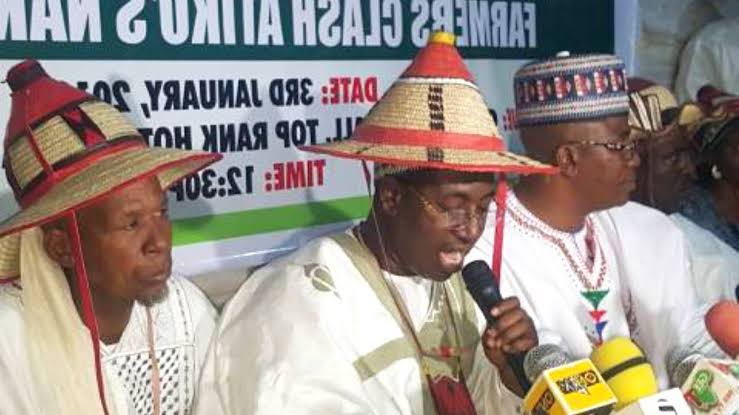 The Leader of Miyetti Allah Cattle Breeders Association in Oyo State, Ibrahim Jiji has asked Oyo State governor, Seyi Makinde to release the 47 armed herdsmen arrested in the state.
The Police in Oyo had on Monday disclosed that a Joint Security Task Force in the State, 'Operation Burst' arrested the herdsmen with armed weapons around the Ofiki River along Tapa/Igangan Road in Ibarapa area of the state.
Reacting to the arresting of the armed herdsmen on Tuesday, Mr Jiji has claimed that the arrested men were not criminals but
vigilantes deployed by the association to assist Amotekun in addressing security concerns in Ibarapa.
"They invited us (Miyetti Allah) to a meeting in Ibadan where they told us that they needed our support to fight insecurity in Ibarapa area; so we told them that we are going to give them 50 among our vigilantes who are Fulanis," Mr. Jiji told newsmen in Ibadan on Monday.
"Those people are not criminals but they are the people securing us. They are registered vigilantes and they are working with police and other security agencies," he stated, while appealing to the state government to release the suspects from custody.