Buhari is yet to sack service chiefs because he is seeing things we are not seeing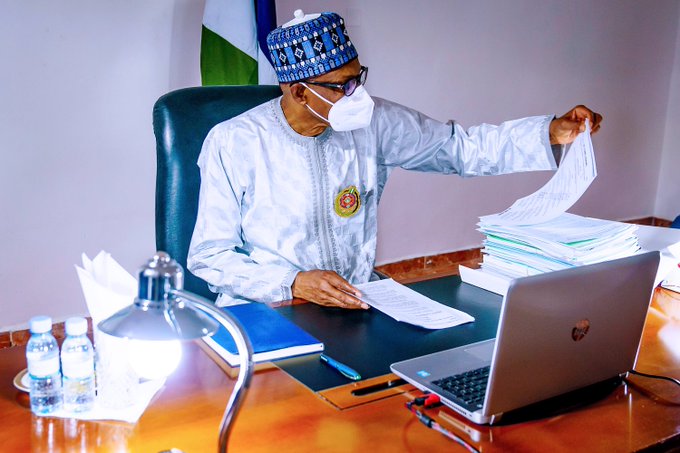 Estimated Reading Time: 1
Garba Shehu, spokesperson of President Muhammadu Buhari has explained the reason Buhari is yet to sack the service chiefs.
Shehu speaking as a guest on Television Continental programme on Sunday expressed that the president is satisfied with the service chiefs and they will remain for as long as the president wants.
He added that the president "is seeing things that critics are not seeing things that critics are not seeing. He is seeing things most people don't see," he said.
"It is not a tenured appointment. There is no part of the law that says chief of army staff must serve for two years. Then, after two years, he must go.
"He serves at the pleasure of the president. Now, the president has said again he will make changes. When will he make those changes? It is entirely up to him. I think Nigerians should give him the benefit of the doubt."
He continued that the present administration has not been able to solve the country's security challenges because the problems are "mutating".
"This country has always been challenged by issues of insecurity. No country is crime-free," he said, adding: "The challenges are mutating … but all hands are now on deck."
"From the resolutions we are seeing particularly from the president, 2021 is going to be very decisive in dealing with Boko Haram, banditry, and kidnapping."