How does it feel like dating the richest man in a continent?
Difficult to know but a lady identified as Bea Lewis has explained what it feels like to date Dangote, the richest man in Africa. Lewis took to her Instagram page on the eve of the new year, Thursday December 31st said dating Dangote made her question her who she was and broke her in 1,000 pieces
"In my 33rd Year: I dated the richest black man in the world. He broke my heart in 1000 pieces."
She however added that the dating experience was a learning curve for her that improved her life and her financial literacy.
"I learned more from him than any person I've ever met. Communicating with a billionaire daily makes you see the world differently," she wrote on Instagram.
"I became more organized and finally am able to step away from the daily kitchen operations. I learned love without strings. Give your best without expectations. Nothing is forever.
"I realized a half a million-dollar restaurant project was a bad investment. I purchased two properties. I started a consistent fitness regime. Became vegan. Obtained a profitable stock portfolio.
"He changed my perspective on work ethic and patience. Once my mindset changed the universe gravitated me to people that uplifted me and increased my net worth mentally and financially. To 2021 and powerful encounters."
She added in another post, "Imagine dating someone that has everything you could ever dream of. What can you offer them? Sex? Looks? No, he can have almost any women in your wildest imagination.
"Informative conversation? He's the smartest man on earth. You just listen. Cook for him? He has the best chef in the continent. Dating someone of that magnitude makes you question who you are, your successes, your attractiveness and your worth as a woman & that is no fault to him. He is simply him. Perfect. Wiser than anyone you've ever met and his presence is unforgettable."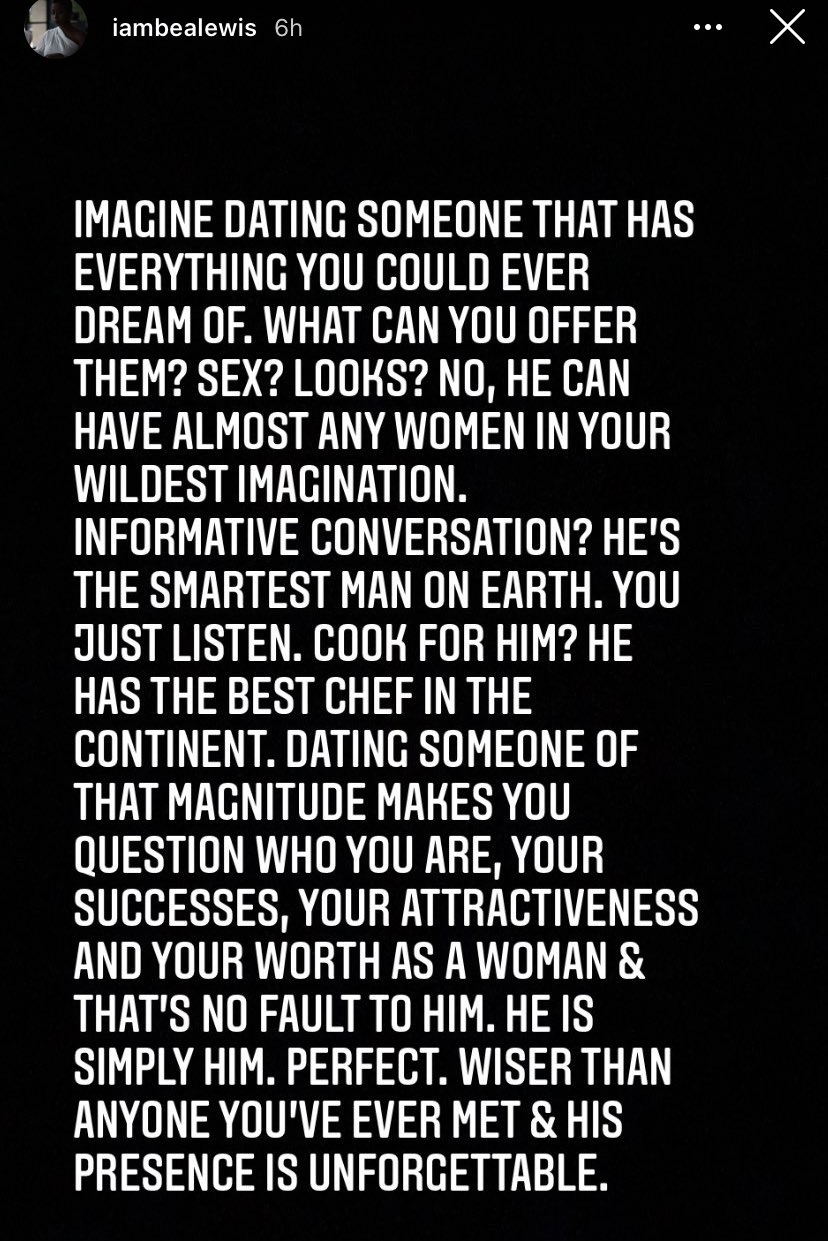 The post has since generated a lot of reactions on social media partly because of Dangote's privy romance lifestyle. With Dangote trending on Twitter, here are some reactions,