2023: PVC will do nothing if politicians don't place common interests over personal interests – Oby Ezekwesili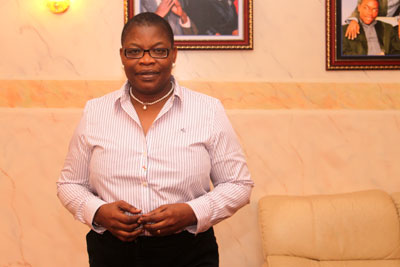 A former Minister of Education, Oby Ezekwesili, has warned Nigerians ahead of the 2023 elections that the permanent voters card, PVC will not save the country until the political structure of the country changes. 
Mrs Ezekwesili spoke on Wednesday as a guest at a Webinar titled 'Rebuilding our lives, a case for hope and determination to succeed'. Other guests at the event are Sokoto State Aminu Tambuwal, philanthropist and banker AIG AIG Imoukhuede and former Central Bank governor Sanusi Lamido.
When asked about the importance of the PVC in effecting a positive change in Nigeria, Madam Oby as she is fondly called said her research into Nigeria and Africa's political and economic landscape revealed that the problem of Africa lies in a political system that places private interests over common interests. This problem she believes cannot be solved by merely electing a new set of leaders.
"Reflection is important, introspection is important. When you have done a certain kind of thing, over and over again and you continuously get the same result, it is usually instructed that you stop being mad and figure a way to assess the thing that you have been getting wrong," she said.
"And one thing that is very clear is that simply picking up your PVC is not going to give us a different outcome. One of the things that I did in the course of last year till this year was to spend some time in research to look at what is the nexus between the quality of politics on the continent of Africa and economic development? Is there something that we needed to understand better and be able to compare with the outcomes in other societies in order to do things differently?
"And that means I spent time in an academy in Germany just doing a research that I titled FixPolitics. And in the cause of that research, I found clearly that the greatest disservice to the continent of Africa is that there is a dominant political culture that destroys everything about the continent.
"This dominant political culture is one that subordinates the common good for personal interest override common interest and so our political culture is killing us. It does not matter whether we tell everyone to get their PVC, if our political culture remains what it is, subordinating the common good to personal interest and narrow interest without any consequences whatsoever, PVCs won't deliver us.
"But what is instructive is that the PVCs that are based on the right kind of rational political choices by an enlightened, engaged and empowered citizenry can actually change your outcome. But it cannot even change it alone, so a PVC is a necessary condition but not sufficient condition for a good outcome."