'I am disgusted by CNN report on Lekki shooting' – Buhari says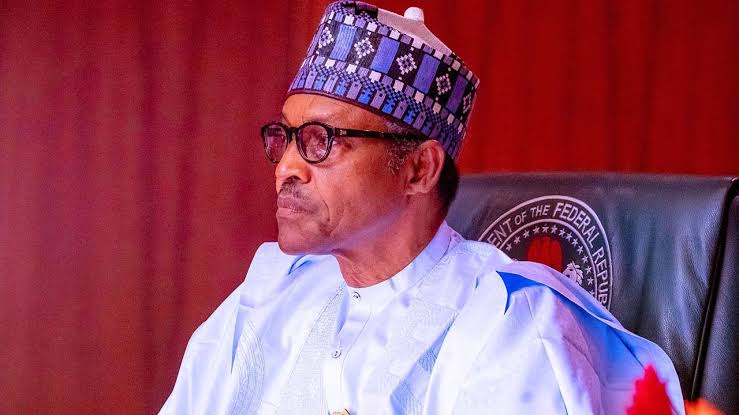 Estimated Reading Time: 2
President Muhammadu Buhari has expressed his displeasure with the Cable News Network, CNN reportage that claimed the government shot live bullets at unarmed, peaceful EndSARS protesters at the Lekki toll gate on October 20.  
The President disclosed this at a meeting with state governors at the presidential villa, Asorock on Tuesday.
He faulted CNN for the unbalanced story that did not give attention to the casualties suffered by the government.
"I was disgusted by the coverage, which did not give attention to the policemen that were killed, the stations that were burnt, and prisons that were opened. (They said we are all at fault. We don't have the sympathy of anyone. We are on our own)," he was quoted as saying by his spokesman, Garba Shehu.
Buhari also said that it will now allow any protest lead to destruction of properties.
"We do not stop anyone from demonstrating, but you don't set up roadblocks and smash windscreens. Which government will allow that?''
CNN International crew had released an investigation into the events of the Lekki Toll Gate Plaza, where unarmed protesters gathered to demand an end to the Special Anti-Robbery Squad, or SARS, a police unit accused of extrajudicial killings and abuses. 
The detailed reporting exposed the Nigerian Government's role in the killings of unarmed protesters, the story also revealed and examined bullet casings found at the scene and confirmed with current and former Nigerian military sources that the bullet casings match those used by the Nigerian army officers who shot at protesters. Two ballistics experts confirmed with CNN that the shape of the bullet casings indicate they used live rounds, which contradicts the army's claim they fired blanks.
While initially responding to CNN claims, the Federal Government threatened to sanction the foreign media outlet over its report. 
The government, through the Minister of Information and Culture, Lai Mohammed described the report by the foreign news medium as "irresponsible journalism".
The Minister described the Lekki shooting of peaceful #EndSARS protesters as a 'bodyless and bloodless massacre' and a 'hoax massacre'.
He said, there's no reason to doubt the Army's position that only blank ammunition was fired at peaceful #EndSARS protesters in Lekki, Lagos.