Report: Nigerian Government spying on your phone calls and messages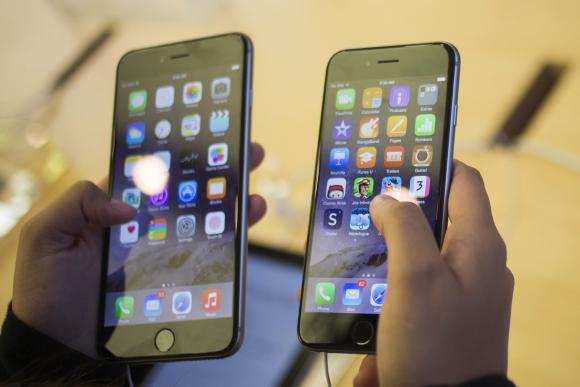 Estimated Reading Time: 2
The Nigerian government has in its possession surveillance equipment to spy on the mobile calls and short message service (SMS) of Nigerians, a new report from The Citizen Lab alleges.
The Citizen Lab is an interdisciplinary laboratory based at the Munk School of Global Affairs and Public Policy at the University of Toronto in Canada.
The lab focuses on investigating digital espionage against civil society, documenting internet filtering and other technologies and practices that impact freedom of expression online, analyzes privacy, security, and information controls of popular applications, and examines transparency and accountability mechanisms relevant to the relationship between corporations and state agencies regarding personal data and other surveillance activities.
The report titled, "Running in Circles: Uncovering the Clients of Cyberespionage Firm Circles," claimed that the Defence Intelligence Agency (DIA) which reports directly to President Muhammadu Buhari, may have been spying on Nigerian calls.
It said that the Nigerian government through the DIA had acquired Signaling System 7 (SS7), a protocol suite developed for exchanging information and routing phone calls between different wireline telecommunications companies.
"According to leaked documents, Circles customers can purchase a system that they connect to their local telecommunications companies' infrastructure, or can use a separate system called the "Circles Cloud," which interconnects with telecommunications companies around the world."
"Our scanning identified two Circles systems in Nigeria. One system may be operated by the same entity as one of the Nigerian customers of the FinFisher spyware that we detected in December 2014.
"The firewall IPs are in the same /27 as the IP address of the FinFisher C&C server we detected in our 2014 scans (41.242.50.50). The other client appears to be the Nigerian Defence Intelligence Agency (DIA), as its firewall IPs are in AS37258, a block of IP addresses registered to "HQ Defence
The IP trace is a location 15 minutes away from the DIA's public office at Federal Secretariat Complex, Phase II, Shehu Shagari Way, Three Arms Zone, Abuja.
The report said that it traced the earliest use of these devices to June 2015, just when President Muhammadu Buhari became the president.
However, this report by The Citizens Lab is not new. A 2018 report by Front Line Defenders also alleged that the Nigerian government "has conducted mass surveillance of citizens' telecommunications."
This increased espionage activities from the government has been linked with how increased social media use and internet penetration has placed more scrutiny on the government and awaken the consciousness of Nigerians.
As seen in the recent EndSARS protests where thousands of Nigerians marched to demand an end to police brutality and the scrapping of the Special Anti-Robbery Squad unit of the police force, digital means of communication has made it easier for Nigerians to organise themselves and collectively make demands from the government.
Given to the widespread criticism that an outright ban on social media, internet can cause, it is no surprise that the government has sought this more subtle means of control and intimidation.