'Buhari will set Nigeria on fire if he does not come through on restructuring' – Governor Wike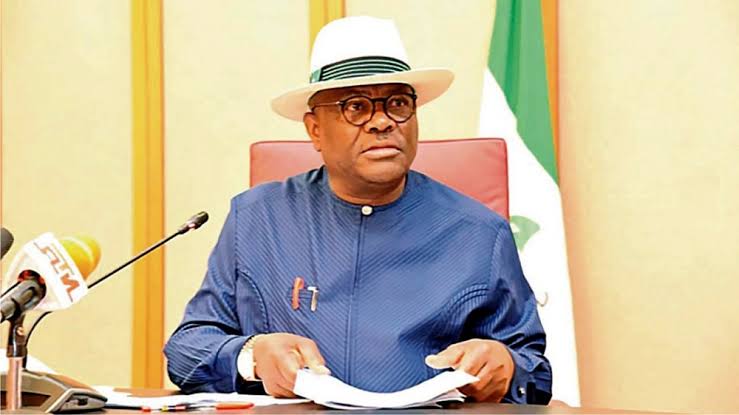 Estimated Reading Time: 2
Rivers State Governor, Nyesom Wike has warned that the President risks setting the country on fire if he does not answer the restructuring request of Nigerians.
Wike spoke on Thursday in a Channels television programme, Sunrise Daily.
The interview is off the heels of renewed calls for restructuring when South-South leaders met with a presidential delegation on Wednesday.
"I don't want to talk about the distrust or no trust in government. People have raised some issues that I do not think they are ready to come out of holding dialogue or mere trying to give time," Wike said.
"I don't agree to that. I believe that look, if the President does not come through, given the opportunity he has now, then he will be putting Nigeria on fire."
Wike also urged the president to show good leadership by listening to what people are saying.
"One thing we must understand is that political leadership is very key. Having the political will to implement what the people want is very serious. Take for example, if you have the opportunity like President Buhari has where people are saying look, these are the things we want, these are the things that we think will move this country forward and here to show leadership by showing responsibility and listening to you.
"I think yes, I think these are the things that we can implement. We may not necessarily implement everything that people are talking about or people may want but let people see the concrete .. that under President Buhari, he had been able to implement one, two, three, four demands by the people. It is key but if he does not take this opportunity now and not implement some of these requests, I do not think it will be very good for Nigeria and for his leadership, I don't think that will mean well.
"So I believe that because we have met severally and yet to implement these decisions does not mean that today, somebody who is at the helms of affairs of government cannot lead to the implementation of these demands.
---
kindly donate to the work we do using our interim PAYPAL https://www.paypal.me/NewsWireNGR