Soldiers allegedly arrest computer programmer over suspected links to the #EndSARS protests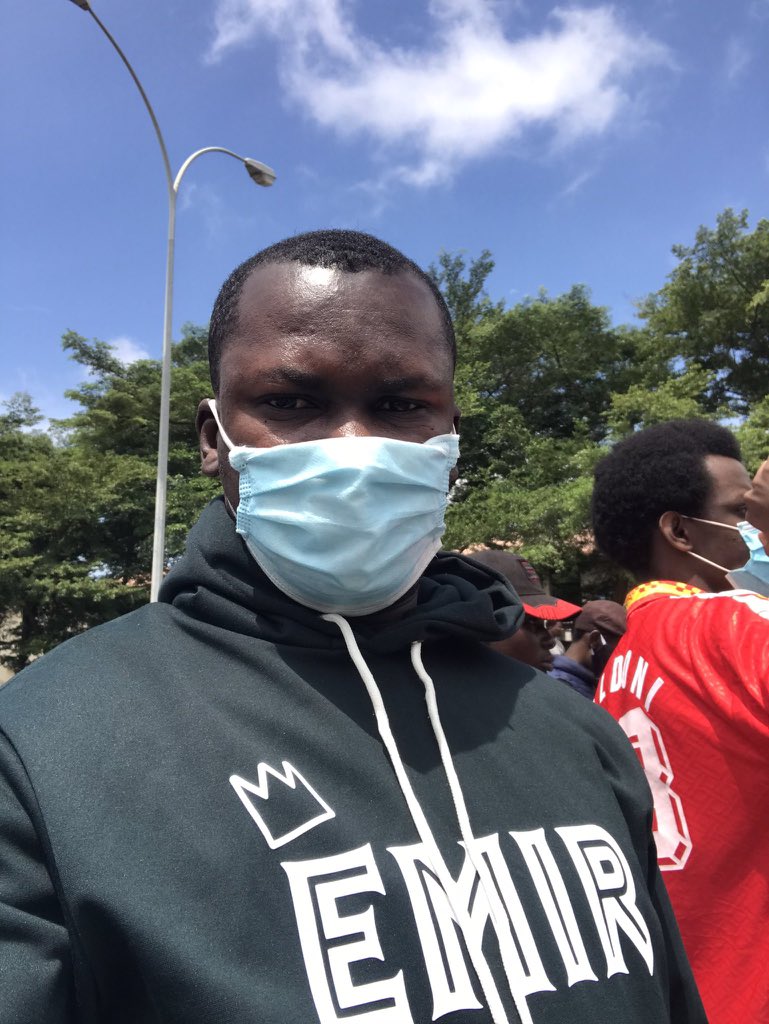 Estimated Reading Time: 2
In the early hours of Friday morning, about 20 military officers stormed the house of a Computer Programmer, Michael Imoleayo, to arrest him over alleged links to EndSARS movement.
His wife, Titilayo Adeyeun in an interview with Sahara Reporters narrated how military officers arrested her husband in Gestapo style
Titilayo said that the military officers put off the streetlights, broke into their compound in the night, tore the net to their room and threatened to shoot them if they did not come outside.
"I heard footsteps at the back of my room around 2:30 am," she says. "The footsteps sounded like people matching in twos. I peeped from the window, but I didn't notice the uniform at first, I just saw men with guns."
Titilayo feared it was robbers who had just invaded their home. So she crept to where her husband was sleeping to inform him of their presence.
Her husband was already awakened by their dog's bark.
Titilayo said her husband took his whistle to inform the whole compound.
"When he blew the whistle, the armed men said from outside, 'you people should not try anything funny, you are outnumbered, just calm down, we are here for questioning," She recalled. "We switched on the light and peeped again….we saw that they were up to 20 armed men in our compound."
"They spoke to us again, but one of them just tore our window net with his gun. The window was half-open. He pointed the gun from the burglarproof. He said, 'you guys should just come out, we are not here to harm you. If you don't come out, we are going to fire.
"When we got outside, the soldiers–they were dressed in their camouflage, had surrounded the whole house.
"One of the men in plain clothes was on the two-seater very close to my husband, he was telling him things. I tried to move closer to hear what he was saying. But two of those armed men came in between us and pointed the gun at me to move back."
The military men eventually forced her and Michael's aged mom into separate rooms and locked them up.
Feeling agitated and disturbed, she broke the door open and saw the military men whisk her husband away.
She followed them and repeatedly asked questions, but the military men were not answering her.
"Finally, one of them said they were taking him for further questioning and that they would bring him back. They refused to tell me who they were or where they were taking him to and when they would get him back.
"I tried to follow them, but at a point, one of them said, 'Madam, please if you don't go back now, we will shoot.' They parked the vehicles very far from the house."
"I could not believe what was happening, I only see things like this in the movies," she says.
After the arrest, Titilayo said she has gone to the police stations in Iddo, Lugbe as well as  the state and federal criminal investigation departments, but she has been unable get answers on the whereabouts of her husband or why her husband was taken. 
---
kindly donate to the work we do using our interim PAYPAL https://www.paypal.me/NewsWireNGR