Lagos Lawmaker says hoodlums hijacked #EndSARS protests because protesters gave them food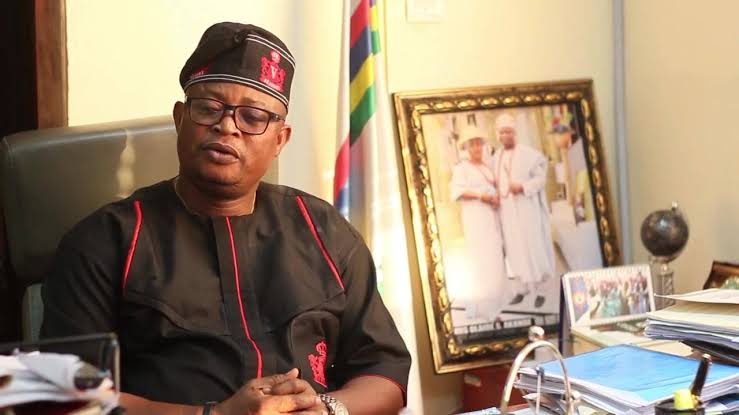 Estimated Reading Time: 1
The Lagos state lawmaker, Hon. Olusegun Akande representing Ojo 1 on Thursday during plenary said #EndSARS protests were hijacked by hoodlums because the protesters gave them free food
Akande during the plenary session at the Lagos State House of Assembly blamed the protest hijack on celebrities who gave out free food the protests.
In his contribution to the "Aftermath of #EndSARS Protest", the lawmaker questioned why celebrities who joined the protest, were expecting it to be peaceful when they were busy feeding people who had no means of eating.
Akande stressed that the "miscreants" never wanted the protest to end, because they were being freely fed by celebrities.
According to him, the "free food" attracted all manner of people to the various protest venues, which made it easy for the #EndSARS protests to be hijacked and subsequently, led to the destruction of properties and killings.
Similarly, The Majority Leader of Lagos State House of Assembly, Chief Sanai Agunbiade whose house was looted in Ikorodu and who had said he kept the COVID-19 palliatives found in his house to share on his birthday, said the #EndSARS protests were hijacked for political agenda.
The lawmakers said miscreants took advantage of the protests and unleashed mayhem in the state by destroying the means of livelihood of citizens, both the private and government property were vandalised.
---
kindly donate to the work we do using our interim PAYPAL https://www.paypal.me/NewsWireNGR