Reps reject motion to suspend N617 per litre of petrol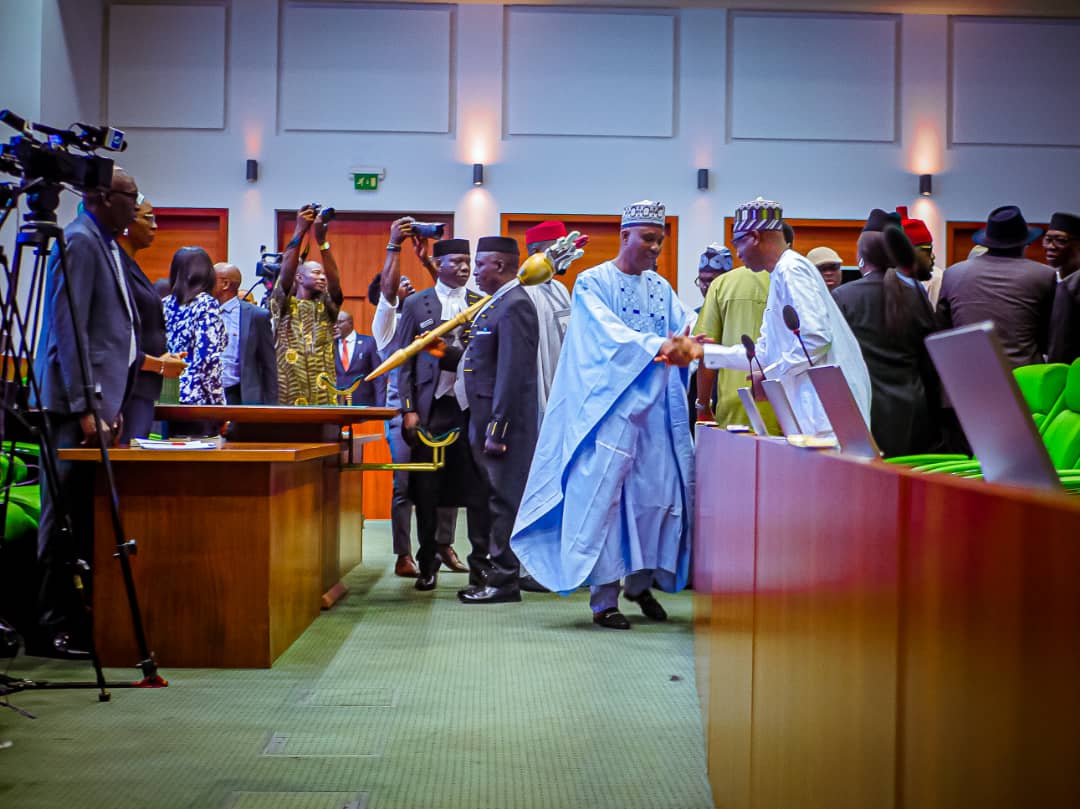 Members of the House of Representatives on Wednesday voted in favour of N617 per litre of petrol, citing market forces as the determinant.
They rejected an amendment motion moved by Rep. Yampa Zakaria (PDP-Adamawa) asking the House to order a suspension of the price increase.
Zakaria had argued that the price hike suspension would enable the House to invite the Chief Executive Officer of NNPC Ltd., Mr Kyari Mele, to appear before it to explain the move.
Rep. Shettima Ali (APC-Yobe) seconded Zakaria's motion, urging that the price hike be reverted pending the appearance of Kyari before the House, but the amendment was rejected.
The amendment sought was based on a motion moved earlier by Rep. Ikenga Ugochinyere (PDP-Imo).
Ugochinyere had noted that Nigerians woke on July 18 to find to their chagrin, that petrol price had been increased from N537 a litre to N617 a litre.
He urged the House to constitute an ad-hoc committee to look into the incessant increases in pump prices of petrol by the Nigeria National Petroleum Company Ltd. (NNPCL).
He noted that the price increases had affected transportation and prices of foodstuffs, leaving many Nigerians helpless.
Contributing to the debate on the motion, the Deputy Speaker, Rep. Benjamin Kalu, who presided over the plenary, conceded that the motion was prompt.
He, however, defended the move by the NNPCL, arguing that market forces were the factors at play since the removal of fuel subsidy.
Rep. Amobi Ogah (LP-Abia) in his contribution also conceded that market forces determined the price hike.
When the speaker put the amendment motion to a voice vote, members rejected the proposed reversal and ruled in favour of N617 per litre of petrol.
The House also summoned Kyari and his team to explain to the House the rationale behind the increase.
The lawmakers also set up an ad-hoc committee with members drawn from the six geopolitical zones of the country to determine the rationale behind the increase.