Breaking: COVID-19 palliatives "looting" begin in Northern states – gunshots at ex-Speaker Dogara's house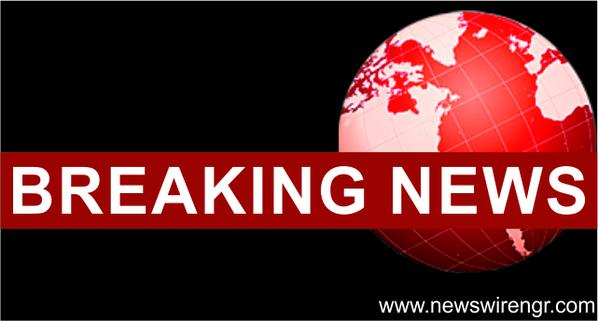 Estimated Reading Time: 3
Hundreds of young people across Northern states, Sunday started looting COVID-19 Palliatives warehouses according to multiple accounts across the country., defying curfew imposed by State Governments.
On Saturday NewsWireNGR recalls, looting continued in Southern Nigerian states, as the Cross River State Capital Calabar was about the worst hit, residents did not only cart away with food but looted and burnt houses owned by politicians in the state.
Residents of Jalingo, Taraba State, discovered and looted a COVID-19 palliatives warehouse in the state.
Since the start of state imposed curfew to stop thousands of Nigerians from marching, demanding an end to the Special Anti-Robbery Squad, or SARS, a police unit accused of extrajudicial killings and abuses.
There's been looting across the country, in some videos and viral images, soldiers and security operatives observe unperturbed – though the SARS unit has been disbanded by government, many Nigerians are skeptical, as officials have promised an end to the unit and its alleged abuses before.
Looting started in Yola, the Adamawa State Capital early Sunday according to eyewitness accounts and DailyTrust Newspaper, sources also say the ware-house in Kaduna state is being looted as at the time of filling this report.
The Kaduna State Government, KDSG, Sunday, warned residents on health risks from drugs and grains looted in the Kaduna Government warehouse in a statement issued by Samuel Aruwan, Commissioner-Internal Security and Home Affairs.
In Plateau State on Sunday, young people also defied the ongoing curfew imposed by the state government and broke into many places in search of COVID-19 palliatives.
It was learnt that among the places attacked was the house of a former Speaker of the House of Representatives, Yakubu Dogara, located near Jos University Teaching Hospital.
It was gathered that Dogara's house was attacked about 9 am.
Policemen and other security operatives enforcing the curfew shot to disperse the rampaging youths without success.
Eyewitness tell newsmen, "They broke into the house of the former Speaker and attacked everyone, including Dogara's brother and (they) are currently moving anything they see. In the process, the invaders moved several items – tricycles, furniture, electronics and other valuables – out of the house," .
Meanwhile, the Socio-Economic Rights and Accountability Project has asked the Independent Corrupt Practices and Other Related Offences Commission to investigate the circumstances surrounding the alleged hoarding of COVID-19 palliatives in warehouses in several states.
SERAP made the demand in a petition sent to Chairman of ICPC, Prof. Bolaji Owasanoye, a copy of which was made available to journalists on Sunday.
The organisations petition followed reports that some people have discovered and taken away COVID-19 palliatives stored in warehouses in several states.
The petition dated 24 October, 2020, was signed by SERAP Deputy Director, Kolawole Oluwadare.
The petition, copied to Professor Itse Sagay, Chairman, Presidential Advisory Committee Against Corruption (PACAC), noted that "some people have reportedly discovered and taken away COVID-19 palliatives stored in warehouses in several states including Cross River, Edo, Ekiti, Kwara, Kaduna, Lagos, Osun, Plateau and Taraba states, with some of the people reportedly saying: 'the food is ours but they are keeping it for themselves'."
SERAP asked the agency to "ensure the prompt and effective prosecution of anyone suspected to be responsible, if there is relevant and sufficient admissible evidence of hoarding and diversion of the palliatives."
SERAP also said, "Unless promptly investigated, the allegations of hoarding and diversion would undermine public trust in any efforts to bring the spread of the pandemic under control, exacerbate the negative impact of the crisis, and deny those most in need access to basic necessities of life.
"Tracking, monitoring and ensuring COVID-19 palliatives are timely, effectively, and efficiently distributed to those most in need would improve transparency and accountability, respect for human rights, as well as remove the possibility of political considerations or bribery in the distribution of the palliatives.
"serious concerns that the alleged hoarding of COVID-19 palliatives in several states and the apparent failure to timely, effectively, efficiently, and transparently distribute the palliatives and other reliefs to the poorest and most vulnerable people have continued to deny many citizens the much-needed support."
SERAP also urged the ICPC "to visit the states where COVID-19 palliatives have been discovered in warehouses, and to track and monitor the distribution of palliatives across the 36 states of the country, and the Federal Capital Territory, Abuja, to remove the risks of diversion, and ensure that the palliatives get to those most in need, and not used for political or corrupt purposes."
kindly donate to the work we do using our interim PAYPAL https://www.paypal.me/NewsWireNGR