15 people killed in Lekki toll gate shooting and soldiers took their bodies away says DJ Switch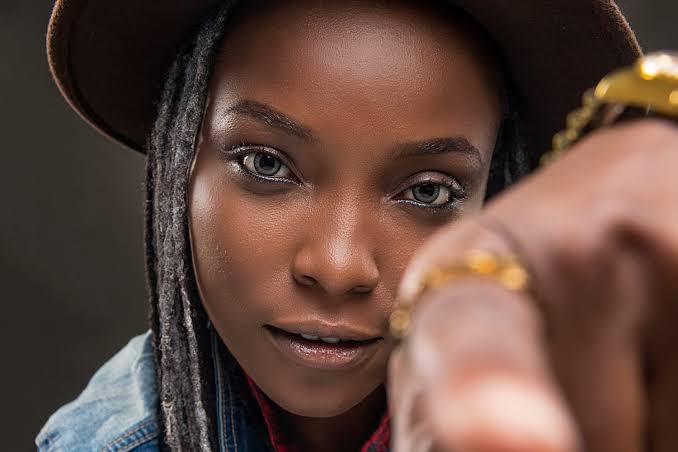 Estimated Reading Time: 1
Nigerian artiste, DJ Switch, who was present when soldiers shot at peaceful protesters in Lekki, Lagos, in Tuesday, has shared her experience.
The artiste said armed soldiers and police officers shot at her and other peaceful #EndSARS protesters at the Lekki toll gate on Tuesday night.
She said at least 15 people were killed in the shootings and that she and other survivors took the victims' bodies to the soldiers who took them away.
"Something I think about in hindsights that I wished we hadn't done was that we carried dead bodies and dropped them at the feet of the soldiers, when I asked their wing commander why they are killing us.
"I wished we didn't do that because they ended up throwing the bodies into their vans," she said in a video she posted on social media.
She also displayed spent bullets she recovered from the scene of the shooting.
The attack on the unarmed protesters occurred hours after the Lagos State Government imposed a curfew in Lagos. The protesters continued their sit-in despite the announcement of the curfew which was to start by 9 p.m. in Tuesday.
The shooting started before 9 p.m. with the celebrity live streaming the protest and the shooting until she could not continue.
The army has denied shooting at the protesters, despite contrary evidence, and Governor Sanwo-Olu has only admitted that two people died from the shooting.
The governor has promised an investigation while President Muhammadu Buhari has kept mum about the Lekki shooting.
The military reports to the president and the governor has said he never authorised the deployment of the soldiers.
DJ Switch, real name Obianuju Catherine Udeh, is a Nigerian DJ, songwriter and musician who emerged as the winner of the first edition of The Glo X Factor in 2013.
---
kindly donate to the work we do using our interim PAYPAL https://www.paypal.me/NewsWireNGR