Ogun state government swears in new Head Of Service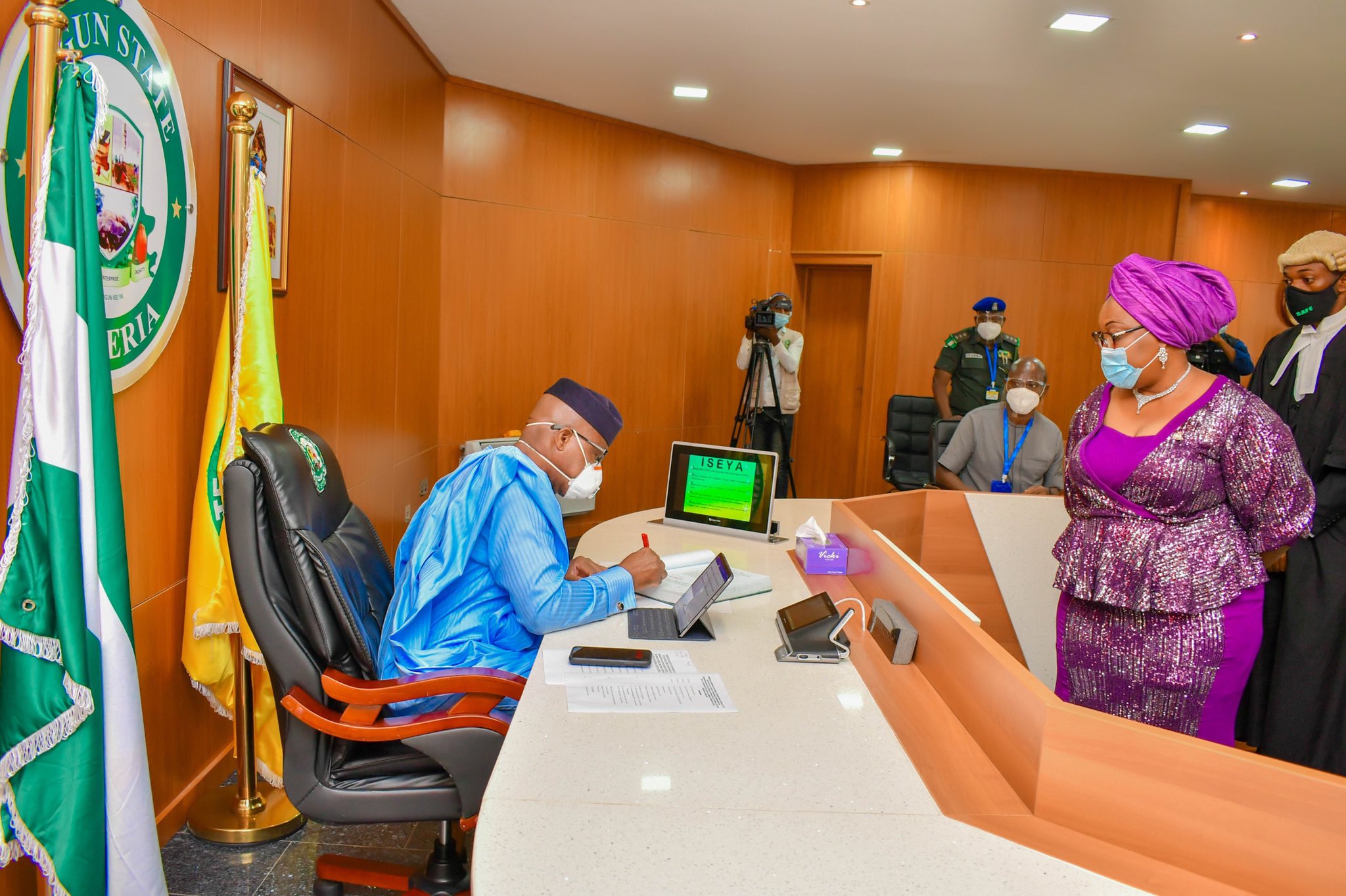 Estimated Reading Time: 1
Ogun state government has sworn in the newly appointed Head of Service (HoS) Alhaja Selimot Olapeju Ottun, as well as three members of the State Executive Council.
According to Governor Dapo Abiodun, the three members, Engr Gbenga Dairo sworn in as Hon. Commissioner in the new Ministry of Transportation; Arc. Abiodun Fari-Arole, MD of Ogun State Property Investment Company (OPIC); and Dr Tayo Lawal, the Special Adviser on Health, will work with our team.
The Governor also said the swearing-in comes at an opportune time, exactly 10 days after the immediate past HoS retired from service, as the state works to revive the local economy that has been affected by the emergence of the current COVID-19 pandemic.
"I am however convinced that with the proven credentials of the office holders, the State is set to be out of the woods.
Swearing in the 5th female and 19th HoS of Ogun State complements our drive to fortify the State Civil Service by ensuring the welfare of our workers." The Governor said.