Is the Nigeria Police Force Focused on Internal Politics While Failing its Core Mandate?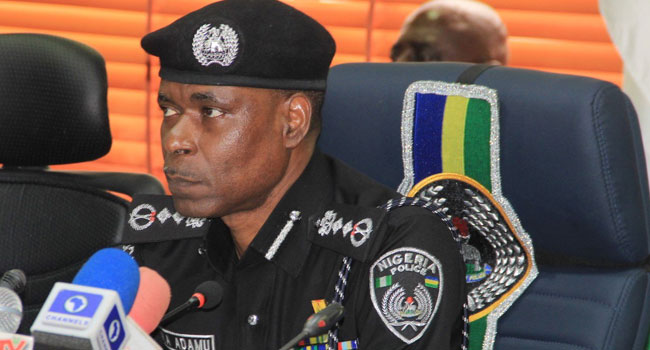 Estimated Reading Time: 6
On Saturday May 30, 22 year-old Microbiology undergraduate student Vera Uwaila Omozuwa died in a hospital in Benin, Edo State, triggering a nationwide outpouring of fury and outrage. Uwa, as she was known, had been violently raped and left for dead inside a church in a crime that shocked the country and galvanised a growing anti-rape social movement using the social media hashtag #JusticeForUwa.
What many did not know was that amidst all of this, the Nigeria Police Force which has a special unit dedicated to such crimes had been caught completely flat footed.
Online, people called for the creation of a specialist police unit dedicated to fighting all forms of sexual violence, completely unaware that such a police unit already exists, at least officially.
Not that anyone would blame them for not being aware of its existence. The Nigeria Police Force Criminal Investigation and Intelligence Department (FCIID) Gender Unit is perhaps the least active unit of the entire police force.
Nigeria Police Force Gender Unit – Under Resourced or Simply Inactive?
Inaugurated in 2016, the Gender Unit was specifically detailed to deal with the prevalence of the type of crime that Uwa's death has highlighted. Sexual and gender based violence often walks around in pin sight in Nigeria and the unit's mandate was to make a dent in Nigeria's disturbing rape and gender-based abuse problem. The current head of the unit is Assistant Commissioner of Police, Margaret A. Ochalla, who also doubles as adviser to the Inspector–General of Police on Gender Affairs.
The problem with the Gender Unit is that while it exists under the FCIID and is itself a bonafide crime fighting unit which should have all the resources available to other specialist police crime fighting units in the fight against the rape epidemic, this unit's purpose for existence appears to be somewhere between "delivering speeches at public events" and "organisation 'sensitisation' activities" from Lagos to Port Harcourt.
The unit's website, which proudly displays the names of its funders and supporting organisations including Cleen Foundation, Ford Foundation and the UN, does not offer much information beyond contact details for reporting incidents and a significant amount of self-congratulatory content for a unit whose existence is still generally unknown. On the homepage there is what appears to be a counter of reports made to the unit. On closer examination, this "counter" turns out to be merely a still picture.
The gender unit website has no record of what successes the unit has had in apprehending and prosecuting SGBV offenders. What it does have is a gallery section filled with pictures of unit member and other police officers attending functions and carrying out "sensitisation." Apparently the support from international organisations only exists so that the unit can do the Police equivalent of driving around in an open top vehicle with a loudspeaker.
Worst of all, it appears as if none of these concerns are on the verge of being solved because the issue may be systemic within the police. For example, a quick visit to the official Nigeria Police Force website – www.npf.gov.ng – reveals that the site is offline. A quick online search reveals that the domain registration expired in May, but apparently nobody has quite got round to renewing it yet.
NPF Tribal Politics Uber Alles?
Speaking exclusively to NewswireNGR recently, a source that did not want to be named claimed that there exists a habit of influencing police postings based on tribal considerations. According to the source, for a while now, it has been the habit of the top brass to post officers of Northern origin to the wealthier Southern states while selectively posting their Southern colleagues to poorer Northern states, some of which suffer from severe insecurity on a scale that even the military struggles to handle. The source claims that this has been happening for years and it is common knowledge in NPF circles that coming from the North makes it more likely for one to get a 'favourable' posting to somewhere like Lagos, while a Southern officer is more likely to be posted to Yobe or Jigawa.
To substantiate this claim, the source provided an official document listing out the names of officers being posted to states like Zamfara, Borno, Yobe, Nasarawa, Sokoto and Adamawa. It is common practise in the Nigerian Armed Forces to post personnel to remote locations in the North as a sort of "graveyard shift" punishment, and according to this document, at least 60 Southerners, majority of whom are from the Niger Delta and Southeast are being moved to Northern states.
The documents appear to show that the vast majority of officers listed who are of Southern extraction are indeed being posted to Northern states. There is even an implicit acknowledgment from no less than the IGP himself, that many officers do not like their posting and try to get out of resuming there. Whether such transfers are official NPF policy or the result of in-house tribal politics as the source insists remains unknown at this point, but the document does raise some important questions, especially in the light of other recent development concerning the police force and its alleged fixation on internal politics instead of service delivery.
On Sunday, May 10, 2020, a group of 82 Nigerian Civil Society Organisations (CSO) issued a joint statement on the constitution of the Nigeria Police Trust Fund board of trustees by President Buhari, alleging among other things, that the makeup of the board breached the federal character principle and that the process of appointment was opaque and without appropriate consultation. Edited for brevity, the statement reads in part below:
"Apart from the delay in constituting the Board of Trustees and providing the initial take off grant by the federal government to enable the fund take off, we are concerned by a number of other issues arising from the constitution of the Board and the composition of its members.
1. Breach of the Federal Character Principle
2. Appointment of a former Inspector General of Police (IGP) to Chair the Board of Trustees
3. Non consultation with key stakeholders and critical interests in the appointments
4. Need for Professional Management of the Police Trust Fund
In the light of the foregoing observations and concerns, we demand that the President takes the following immediate steps:
Review the composition of the Trust Fund to ensure that it complies with the requirements of the law, particularly, the Federal Character Principle.
Ensure adequate and wide consultations with critical stakeholders and interest groups to ensure that those who are appointed to represent them in the Board enjoy legitimacy, credibility and trust.
Ensure that the person to chair the Board is selected based on clear criteria which should include, among others, that the person comes from the private sector, has relevant experience, is suitable and competent in public management and has integrity and capable of inspiring trust.
Explain the inconsistency in references to board membership in the Act and consider an amendment to the Act to address the concerns raised.
This letter was signed by 82 CSOs including:
Democracy and Human Rights Network, Inibehe Effiong, Esq, Human Rights Advocacy and Monitoring Group (HURAMG), Godwin Odo Esq, Coalition Against Corruption and Bad Governance. CACOBAG, Yiaga Africa, Centre for Social Justice (CSJ), Centre for Democracy and Development (CDD), International Press Centre, IPC, Campaign for Constitutionalism and Human Rights -CCHR, Committee for the Defence of Human Rights (CDHR), Center for Economic and Human Rights Advancement (CEHRA)
Several attempts were made to establish contact with the Force Gender Unit, all of which proved abortive at press time. NewswireNGR will keep trying to establish contact, and we will bring you updates as more information becomes available.