The bill to reduce 2020 budget has passed second reading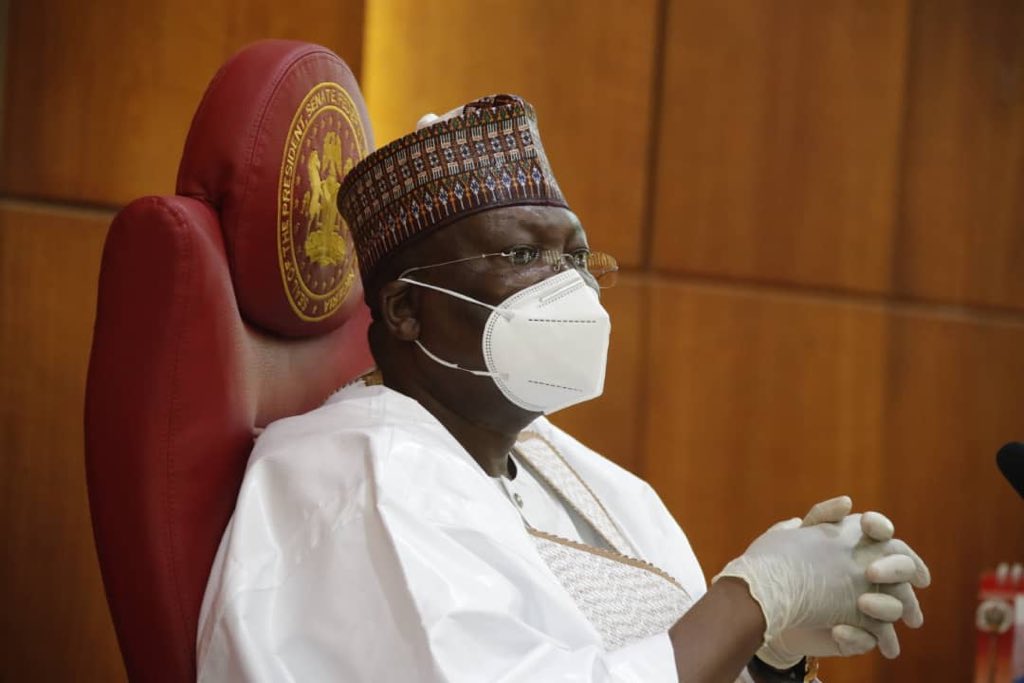 Estimated Reading Time: 1
The 2020 Appropriation (Amendment) Bill on Thursday scaled second reading at the Senate.
The bill seeks to reduce Nigeria's 2020 federal budget from N10.6 trillion to N10.5 trillion.
The deliberation and passage of the bill was done shortly after the Senate President, Ahmad Lawan, read out the executive communication from President Muhammadu Buhari seeking consideration of the revised budget as well as approval for a $5.513 external loan.
The reduction is based on the global economic realities as a result of the coronavirus pandemic as well as the recent crisis in the oil market.
The new budget proposal reduces the oil benchmark from $57 per barrel to $35 per barrel while the oil production volume was reduced from 2.18 million barrels to 1.93 million barrels.
The exchange rate was also increased from N305 to N360 to a dollar. This is based on the devaluation of the naira by the Central Bank of Nigeria.
Based on the new proposed budget, statutory transfers (a category into which the National Assembly budget falls), were cut from N560.47 billion to N398 billion (398,505,979,362).
Capital expenditure was reduced from N2.78 trillion to N2.2 trillion (2,230,912,585,842) while recurrent expenditure was maintained at N4.49 billion (4,928,525,467,849).
The debt service was increased from N2.7 trillion to N2.95 trillon.
---
To continue telling under-reported stories, we need your support for the work we do, donate to https://www.paystack.com/paynewswirengr

Also, kindly donate to the work we do using this interim PAYPAL ID https://www.paypal.me/NewsWireNGR