Confusion in Cross River as electoral commission issues 4 day notice for local govt election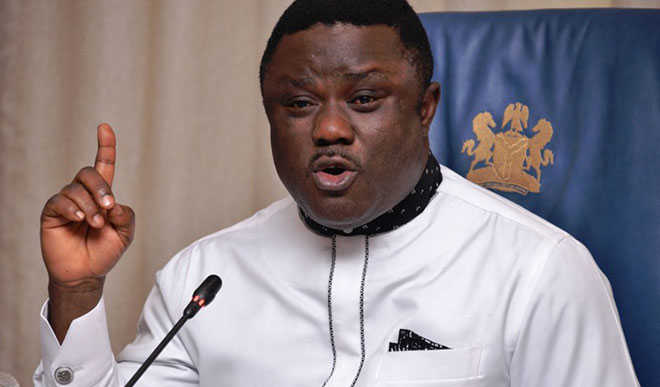 Estimated Reading Time: 2
The decision of the Cross River State Independent Electoral Commission (CROSIEC) to conduct local government elections after giving a 6-day notice to that effect has cause confusion in the state in no other place than within the All Progressive Congress (APC).
In a 'Notice of Poll' made available by CROSIEC dated May 22, 2020, but released on 25th May 2020 with reference number CROSIEC/PAD/002/26 and signed by Dr. Mike Ushie, Chairman of the commission, CROSIEC informed the public that elections will hold 5 days later.
The notice partly reads; "Notice is hereby given to citizens of Cross River State, that the 2020 Local Government elections earlier scheduled to take place on the 28th of March, 2020 shall now take place on Saturday, 30th May, 2020.
"Voting takes place at all polling stations and no loitering shall be entertained at such zones. Security agencies are hereby requested to maintain adequate security throughout the period." he added.
Reacting, a faction of the All Progressive Congress (APC) announced its withdrawal from the polls, citing irregularities by the electoral umpire and calling its members to stay away from the polling units as the party was headed to court to challenge the decision of CROSIEC.
Mr. John Ochalla, factional Chairman of the party who signed the statement, held that "ab initio, processes leading to the conduct of this election has been froth with gross irregularities and deliberate subversions of basic constitutional requirements guiding the conduct of an election. Giving a two or three days' notice for the conduct of an election of this magnitude is not only ridiculous but very irresponsible.
"The All progressive congress (APC), Cross River state is in court with CROSIEC and the Cross River State government seeking to compel the state electoral body to adhere strictly to the dictates of the constitution/Acts of the National Assembly and the CROSIEC Bye-laws."
The other faction of the party led by Mr. John Etim said that the state working committee of the party was working towards participating in the election and that the John Ochalla group should be ignored.
According to him, "We wish to clarify that APC has not decided to boycott the weekend local government elections. We have our candidates ready." He stated emphatically.
Speaking with Newsmen on Thursday, Dr. Mike Ushie Chairman of the commission, reiterated his commitment to have a free and fair election, and confirmed that 5 political parties, including the All Progressive Congress, will be participating in the polls.