Fear & Speculation Loom In Kano Over Suspected COVID-19 Deaths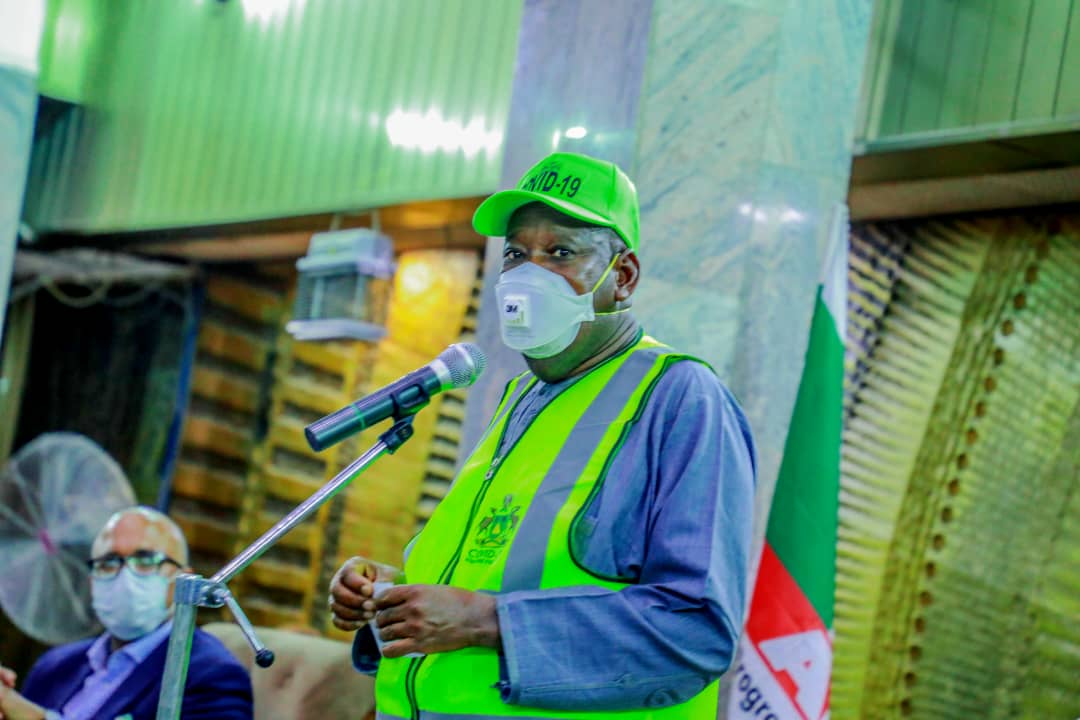 Estimated Reading Time: 3
Kano residents are currently living in uncertainty and fear over the increasing number of deaths reported round the ancient city

At a time when the country is facing the Corona virus pandemic with increasing numbers (As of Friday, 74 cases of COVID-19 have been recorded in Kano.) The uncertainty about the cause of those deaths is unnerving.

The general speculation is that those deaths are Covid related. A health worker at the Aminu Kano Teaching Hospital who spoke with TheCable, however, said he feared there are more cases than recorded as the state lacks testing capacity.

"Things are in disarray here, and there is no well structured response to COVID-19. The government is not communicating. They are not testing, and people are dying. We have had people coming here to hospital and when they died, they are immediately buried without taking samples for testing," he said.

"This is not a rumour. People are dying. The suspended test centre was fumigated days ago, and normally it should take 48 hours but as of today, it has not been reopened. They said this is because of the shortage of reagents."

He also said there is a high level of suspicion that top government officials in the state have been exposed to the virus.

Kano residents are also speaking out on social media and calling for government intervention.

Umar Khaleel, a Facebook user based in Kano, said his grandmother was the 14th person to be taken for burial at a cemetery in the state as of 10am on Friday.

Upon getting home, Khaleel said they were informed of the death of another family member. He said they took his body to the same cemetery at about 2pm, and he was the 25th person to be buried that day.

As at the time we left the cemetery, 7 new graves had been dug and were awaiting dead bodies," he wrote in a post.


Another source whose uncle died Friday night said he was doing fine in the early hours until suddenly he fell ill and died immediately.

Zainab Mahmoud, a Twitter user, said she and her colleagues decided to investigate the deaths in Kano, and by day two, they had received reports of over 100 deaths.

"A large number highly suspicious for COVID-19," she tweeted.

Three days ago my colleagues and I decided to investigate the deaths in Kano. By day 2, we had received reports of over 100 deceased people. A large number highly suspicious for COVID 19.
A journalist based in Kano and Abuja, Mubarak Umar, also tweeted a list of more than 10 prominent persons that reportedly died on Saturday in Kano which include the former deputy vice chancellor of Bayero University Kano (BUK), and a former chairman of the state universal basic education board.

The state governor, Abdullahi Ganduje who had dismissed the reports of unusual burials, said at a press conference on Saturday, that the state government had rented a hotel where suspected cases whose blood samples were taken are kept, adding that the isolation centre at Sani Abacha Stadium can accommodate 210 people.
Health Minister Osagie Ehanire said the COVID-19 test centre in Kano was temporarily closed because some staff of the laboratory were reportedly infected with COVID-19. He also said the centre ran short of some testing reagents.
The implication of this, is that testing is currently not being carried out in Kano.
Even though Bayero University Kano announced yesterday that it will launch a test centre, at press time, there is no information about how many people in Kano have been tested for COVID19.