Govt to enforce 70% Local Content in all Radio, TV Programmes in Nigeria – Minister, Lai Mohammed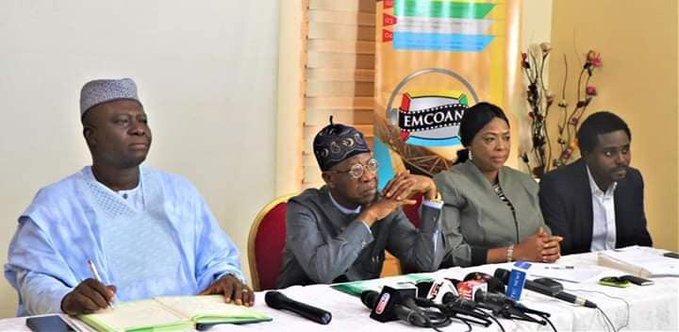 The Federal Government is set to enforce the provision for 70% local content in all radio and television programmes in the country, according to a statement issued by Lai Mohammed, Information and culture Minister.
The Minister of Information and Culture, Alhaji Lai Mohammed, who announced this at a meeting with the Electronic Media Content Owners Association of Nigeria (EMCOAN) in Lagos on Monday, said the measure was part of the reforms being implemented in the broadcast industry.
"Now if you take a copy of the new Broadcasting Code, you will see that we have done a lot of work. We have broken the monopoly in the industry and we are going to ensure that we enforce the 70% local content in our broadcasting.
"The reforms that we have undertaken will promote local content and will give value to your creative work," he said.
Alhaji Mohammed, who described the reform as a revolution in the country's broadcast industry, urged members of EMCOAN to take advantage of the new policy and look at new frontiers in content production, especially for women and children programmes.
"I believe that we are entering a new dawn for local content producers like you. We are revamping the Broadcasting Code in a manner that will favour you."
"We are instituting the audience measurement system for your benefit and we are working also on getting a more virile APCON that will take care of the interest of all stakeholders," he said