Nigeria shuts Panda Supermarket in Abuja over 'Coronavirus'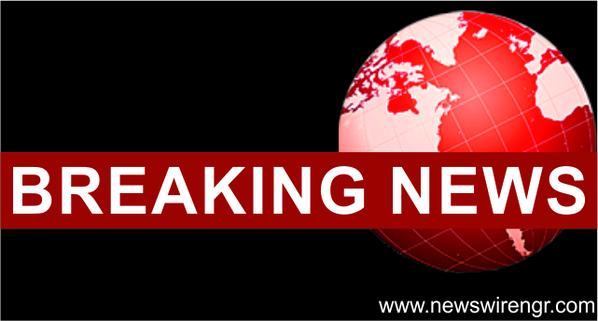 Estimated Reading Time: <1
The Federal Competition and Consumer Protection Commission, FCCPC has shut down Panda Supermarket, Jabi 'in abundance of caution considering Coronavirus', and official statement reads.
The commission on its official Twitter handle, @fccpcnigeria, noted that it discovered seafood and animals imported illegally from China in the store. It also added that it discovered products with expired and irregular shelf life.
"Products with expired & irregular shelf life were also discovered at Panda Supermarket, Jabi, Abuja yesterday. Regulatory activities to remove all offensive products from the Supermarket continues." – the earlier tweet reads.
It then continued, FCCPC inspected Panda Supermarket; Jabi on credible reports that it discriminated & had a concealed area for Asian nationals. Allegation confirmed, seafood & animals imported illegally from China discovered. Store closed in abundance of caution considering Coronavirus.
In China, at least 106 people have died and more than 4,500 cases have been recorded across the country.
Cases have also been confirmed in several countries in the Asia-Pacific region as well as Europe and North America.
Here are the countries that have so far confirmed cases of the new coronavirus:
Australia. Australia has confirmed five cases of the virus. …
Cambodia.
Canada.
China. …
France. …
Germany. …
Japan. …
Malaysia.
Nepal
Singapore
South Korea
Sri Lanka
Taiwan
Thailand
United States
Vietnam
On 31 December 2019, WHO was alerted to several cases of pneumonia in Wuhan City, Hubei Province of China. The virus did not match any other known virus. This raised concern because when a virus is new, we do not know how it affects people.
One week later, on 7 January, Chinese authorities confirmed that they had identified a new virus. The new virus is a coronavirus, which is a family of viruses that include the common cold, and viruses such as SARS and MERS. This new virus was temporarily named "2019-nCoV."
Because this is a coronavirus, which usually causes respiratory illness, WHO has advice to people on how to protect themselves and those around them from getting the disease.
Meanwhile, the World Health Organization, which has sometimes been criticised for its handling of past disease outbreaks, admitted an error on Monday in its risk assessment of China's deadly virus.
The Geneva-based UN agency said in a situation report late Sunday that the risk was "very high in China, high at the regional level and high at the global level."
In a footnote, the WHO explained that it had stated "incorrectly" in its previous reports on Thursday, Friday and Saturday that the global risk was "moderate".
The correction of the global risk assessment does not mean that an international health emergency has been declared.
The WHO on Thursday stopped short of declaring the novel coronavirus a public health emergency of international concern – a rare designation used only for the worst outbreaks that would trigger more concerted global action.
The virus, which was first identified in the city of Wuhan in China on December 31, has since infected more than 2,700 people worldwide, including a few cases identified in over a dozen other countries.
Eighty-one people have died – all of them in China.