Breaking: Another Fire outbreak at the Balogun Market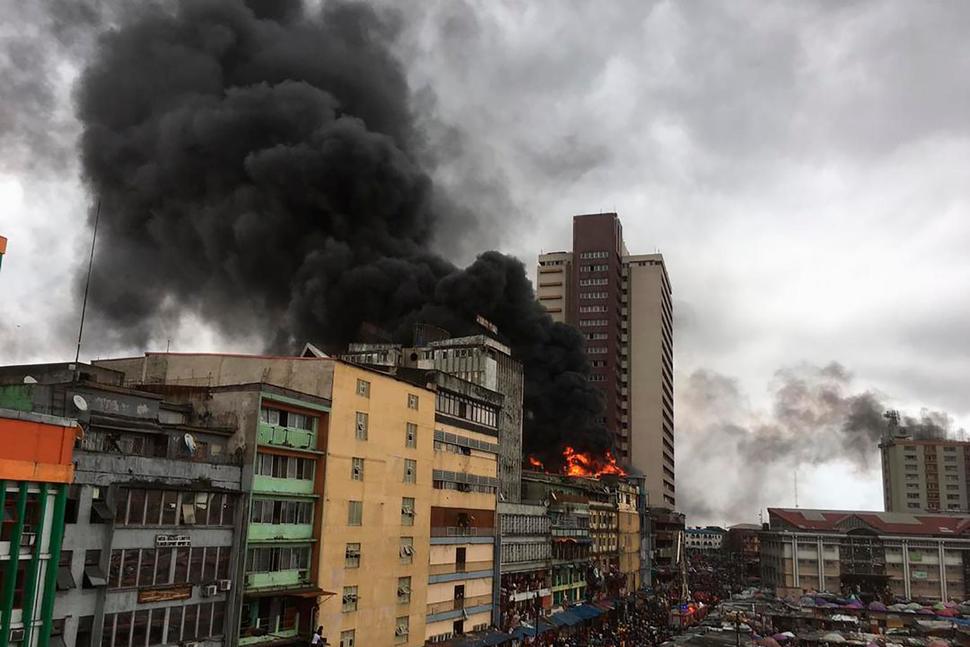 Estimated Reading Time: <1
A plaza inside Balogun market, located on Lagos Island is currently on fire. The Balogun market sprawls across many blocks on Lagos Island. It is well known as one of the best places in Lagos to buy colorful Nigerian fabrics, apparel and shoes.
The name of the burning plaza is Anambra Plaza at Martins area of the market, according to multiple accounts online as seen below.
The fire outbreak has created panic in the market with many witnesses sharing videos on social media, showing fire billowing from a building in the crowded market.
NewsWireNGR gathered that traders in the affected plaza are currently trying to salvage their goods as they move to safety.
Fire has become a major occurrence in Nigerian markets, Nigerian firefighters battled flames after what appear to be two independent fires broke out last year November around the same Balogun market in central Lagos.
Last year, Firefighters tried to contain the flames with a fire truck spraying water onto the blaze but this is another recent incident following last weeks fire outbreak.
Fires and other disasters are frequent on Lagos Island where the Balogun market is located. In March, at least 20 people, most of them schoolchildren, died with the collapse of a three-story building housing a school, residential apartments and shops.