Ondo Governor says Amotekun not targeted at any ethnic group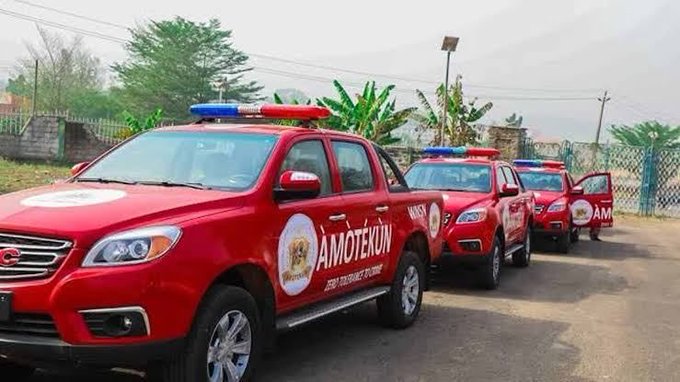 Estimated Reading Time: <1
Rotimi Akeredolu, governor of Ondo state, says Amotekun, the south-west regional security outfit, is not targeted at any ethnic group.
In a statement issued on Sunday in Akure by Donald Ojogo, state commissioner for information and orientation, Akeredolu said the outfit would benefit all Nigerians living in the region irrespective of their ethnicity or religion.
The Miyetti Allah Kaute Hore has asked the federal government to arrest south-west leaders in charge of Amotekun, a regional security outfit. 
In an interview with The Sun, Bello Bodejo, national president of the group, said the outfit is a plot against the Fulani ethnic group.
Akeredolu, who is the chairman of the south-west governors' forum, said the concerns raised would be addressed without bias.
"Amotekun, when fully operational, will serve the purposes of local information and intelligence gathering for processing and usage by the conventional security agencies. Amotekun is therefore, merely supportive and not a replacement for the nation's security agencies," he said.
"The concerns expressed by individuals, agencies of government and several stakeholders are noted without bias. Where possible, the inexorable efforts of the South-West governors will be deepened through relentless interface.
"As such interface and engagements continue. It is pertinent to say that the ongoing discourse on the issue of Amotekun must not be misguidedly used as a platform to ventilate personal or group views aimed at oiling primordial sentiments and grievances. Ethnicising the current situation is even more unhelpful. There should be no reason for such.
"This is more so that the Amotekun scheme is not targeted at any non-South West ethnic group just as its benefits are to be reaped by all Nigerians irrespective of ethnic or religious placements."