Report: Many killed as soldiers engage Boko Haram in fierce battle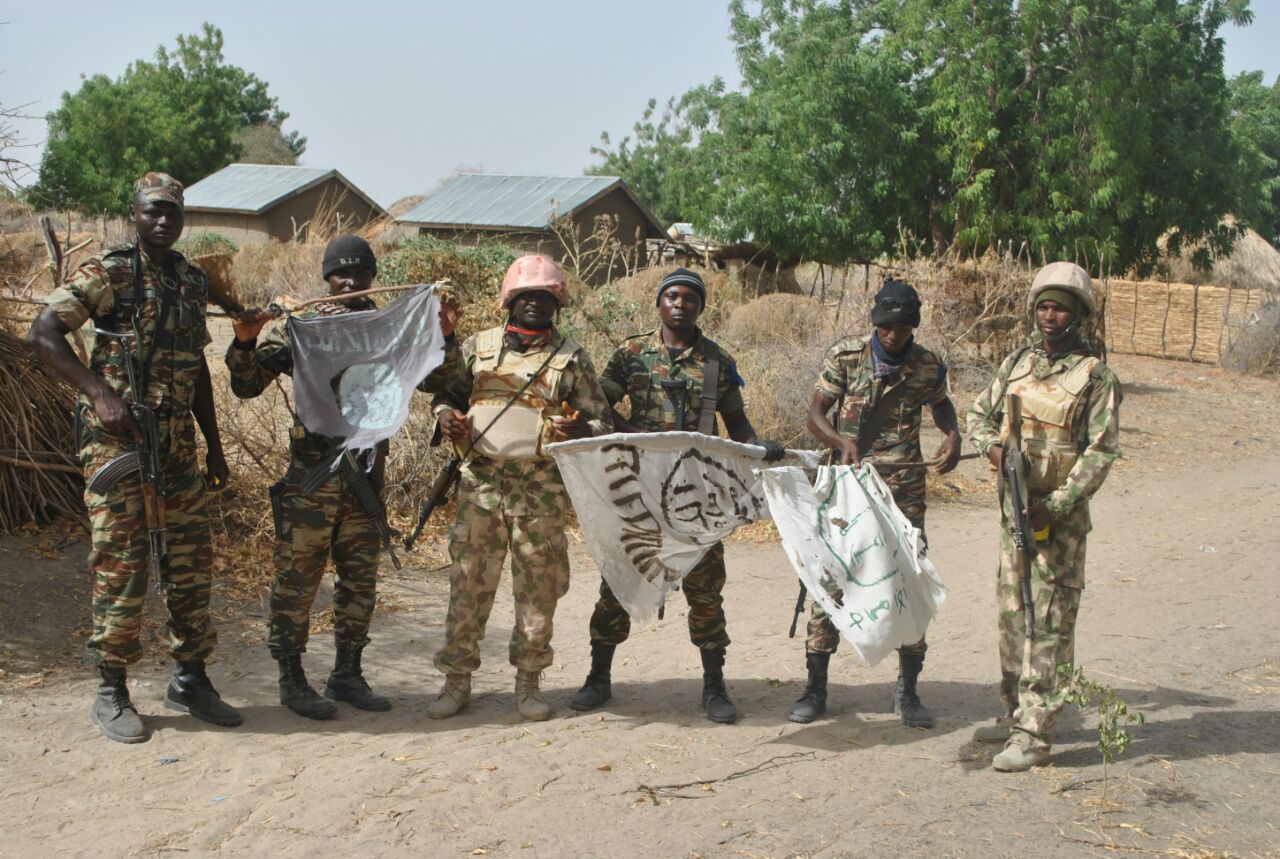 Estimated Reading Time: <1
Nigerian soldiers and suspected members of the Boko Haram last night engaged in hours of fierce battle in Jakana, a village 42km from Maiduguri, the state capital.
PREMIUM TIMES is reporting that the attack on Jakana is the latest in a series of hostilities that have been taking place on the relatively safe route that presently links Borno State with the rest of the country. 
Located along the Maiduguri-Kano highway, which also links the state with Yobe, Jakana has in the past weeks become a major flashpoint of Boko Haram activities. 
According to an official of the Civilian JTF, the insurgents stormed the village last night at about 7.30 p.m. and began to shoot sporadically. They were however confronted by the troops deployed to the area.
"The exchange of fire lasted for about two hours but the military alongside our Civilian-JTF members, were able to repel the attack after killing many Boko Haram fighters," said Bello Danbatta, a top official of the C-JTF.
He said the full account of what happened and the number of casualties likely incurred in the attack, would be made known later on Sunday morning.
"But for now, at least eight corpses of the Boko Haram have been recovered," he said.