20 Years After, Nigeria's Politics is Still Run by Old Men's Club – US Envoy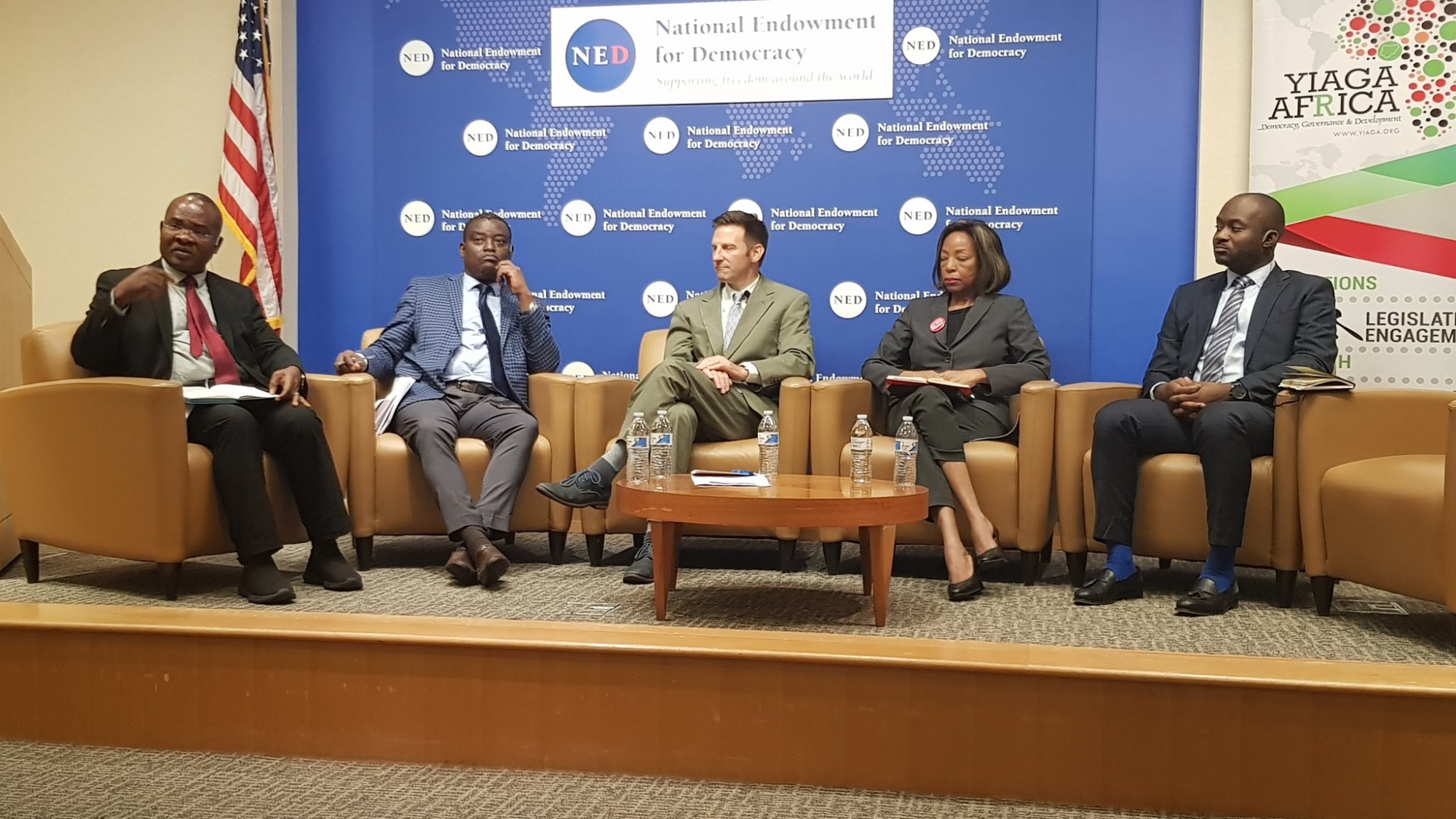 Estimated Reading Time: <1
Nigeria is young at heart, but its leaders are too old to relate with her youthfulness. She has loads of ideas but the people in charge of her ideas are too stuck in their old ways that they find it difficult to relate. These people have been around for too long to be able to try new things; and like the saying goes, you cannot teach old dog new tricks.
Those were the views of Ambassador, Linda Thomas-Greenfield. Greenfield said the" gentleman agreement" of zoning of leadership in Nigeria may prompt a tougher electoral process in the next general elections in 2023 describing Nigeria's political system as an 'old men's club'.
The US Envoy, made the assertions at the YIAGA Africa organized conference that held at the John Hopkins University in Washington DC in partnership with Ford Foundation and the National Endowment for Democracy, NED.
"Nigeria's politics is an old men's club. There is also a gentleman's agreement to rotate power between the north and the south," she said. "The next election will be a challenging one because of a gentleman's agreement to rotate power," she reiterated.
The Nigerian Civil Society Situation Room shortly after the 2019 general elections, in its final report on the outcome of the Presidential and Parliamentary elections, pointed that "the 2019 elections failed to meet the threshold for a credible election and worries that this poses serious questions about the future of elections and quality of democracy in Nigeria,".
In a statement issued, the platform of over 70 Nigerian Civil Society Organisations (CSOs) working in support of credible and transparent elections in Nigeria, concluded that "the (2019) election day was characterised by localised incidents of voter intimidation, ballot box snatching and destruction, and general voter apathy as the national voter turnout rate dipped from 43.7% in 2015 to just 35.6 %."
At the conference on "Nigeria's Democracy at 20: Reflections and Reform", held in Washington DC, the American diplomat who served as the Assistant Secretary of State for African Affairs in the United States Department of State's Bureau of African Affairs re-echoed the submissions made by civil society groups that had observed the Nigerian elections.
"Nigeria made a huge step backwards to violence in 2019," she maintained. "I read that 30 people lost their lives to electoral violence, but I think it would be higher than that." The diplomat was speaking on the challenges of Nigeria's democracy in the past 20 years.
According to Thomas-Greenfield, elections are expensive in Nigeria because there is no framework for candidates to receive donations from electorates. Although Nigeria was given credit for having the financial ability and institutional infrastructure to hold elections, Thomas-Greenfield said the government occasionally "uses its ability to pay to influence how the Independent National Electoral Commission (INEC) performs".
Ambassador Thomas Greenfield noted that Nigeria has a very large young population, which should have been an advantage to its development; however, the youths have failed to use their strength due to some militating factors. She said, in terms of women engagement in political process, Nigeria has the lowest level of participation than in many African countries. "It is difficult to get youth and women to participate politically, because Nigeria's politics is still in old men's club, youths have difficult time breaking into the political arena."
The YIAGA conference had panel discussions; consisting of Nigerian civil society, academics, and government officials who spoke on the way forward for democracy in Nigeria. While discussing 20 years of inconsistent democratic progress, the 2019 elections, and avenues for reform, the speakers joined Ambassador Greenfield to insist on youth participation in the political process as they also call for restructuring at the federal, state and local government levels.
YIAGA Executive Director, Samson Itodo, spoke about unlawful arrests and detention faced by a lot of young people in Nigeria, from bloggers to Journalists who expose government corruption.
"For a lot of young Nigerians, when we hear academics and politicians talk about democratic consolidation, it makes no meaning particularly young people because we've got a society that does not respect the dignity of a human being,".
On the consolidation of Nigeria's democracy 20 years after, Mr Itodo pointed to the total collapse of organized civil liberty movements across Nigerian universities and institution's.
"There's a collapse of unionism as well as social movements who are providing leadership for upcoming activists as well as mentorship – if you look through our tertiary institution's today we don't have vibrancy in our student union governments" he noted.
He said the absence of a breeding ground where young people transit into mainstream politics is a major concern. "It is important to look at what mechanisms exists to address the recklessness of the political class" in a democracy, "because you have these institutions and you have these laws in place but you have a very reckless political class that seeks to undermine the institutions as well as the electoral process and you saw that during the 2019 elections.
"We need to mobilize a critical mass of Nigerians and we need to invest more in mobilizing citizens to demand for more accountability," there lies the hope for consolidating our democracy".
Mr Itodo added, that the outcome of the conference will no doubt contribute to tangible policy reform priorities for election management, internal party democracy, security sector governance, and political inclusion, as well as a roadmap on what civil society, the government, the public, and the international community can do in accelerating the process of democratic reform in Nigeria.
Other key speakers during the event include: Professor Okechukwu Ibeanu, National Commissioner in charge of electoral operations, Independent National Electoral Commission (INEC); Prof. Eghosa Osaghae, University of Ibadan; Dr Hussaini Abdu, Country Director, PLAN International; Clement Nwankwo, Executive Director, Policy and Legal Advocacy Centre (PLAC), Ayo Obe, Ezenwa Nwagwu, Chairman, Partners for Electoral Reform Idayat Hassan, Director, Centre for Democracy and Development (CDD); Cynthia Mbamalu, Program Manager, YIAGA AFRICA. Others include Kemi Okenyodo, Executive Director, Partners West Africa; Yemi Adamolekun, Executive Director, Enough is Enough; Mufuliat Fijabi, CEO, Nigeria Women Trust Fund (NWTF), and Paul Phillip James, Watching The Vote Training manager.
The Youth Initiative for Advocacy, Growth and Advancement (YIAGA), also known as YIAGA AFRICA, is a Nigeria-based non profit, founded in 2007. YIAGA involves in youth engagement, promotion of democratic governance, human right, anti-corruption, advocacy and policy research. YIAGA is the founder of a Nigerian movement to reduce the age of running for elective offices in Nigeria, known as 'Not Too Young to Run'. The movement has no doubt created global interest on youth political participation.
YIAGA works with its media ambassadors to amplify the reach of investigative reporting. It educates and organizes youth associations and groups to demand accountability. It also tracks reports and campaigns for resolution on new and old corruption cases. YIAGA is determined to contribute its quota to the accountability, transparency and good governance in Nigeria.