Jubilation In Aso Villa As Nigeria's President Buhari Finally Gets WAEC Certificate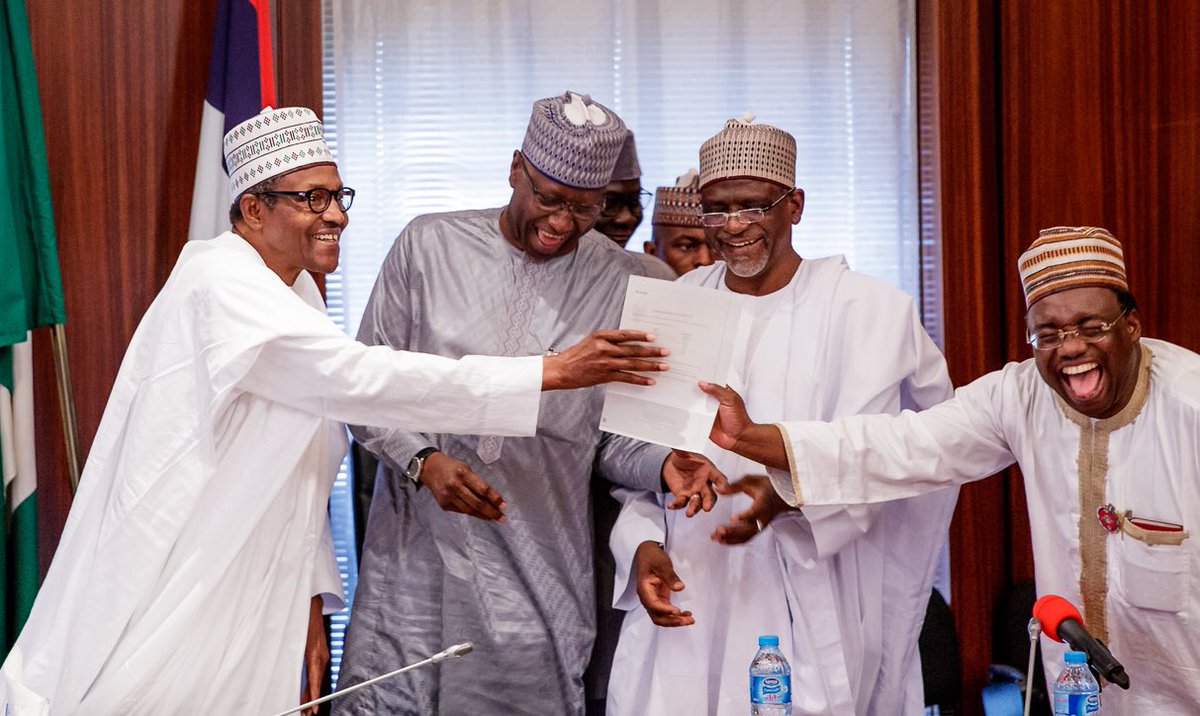 Estimated Reading Time: <1
The West African Examination Council (WAEC), has issued an "attestation certificate" to President Muhammadu Buhari, a presidential aide has said.
Mr Buhari has been criticised by opposition politicians and many other Nigerians after he told the Independent National Electoral Commission (INEC) that his school certificate is still with military authorities.
The president stated this in his submission of essential forms to INEC for the 2019 elections where he is the presidential candidate of the ruling APC.
His spokesperson, Femi Adesina, in a tweet from his verified handle said "WAEC presents attestation certificate and confirmation of school cert result to President Buhari. What will the naysayers say next?"
Mr Buhari experienced similar criticism in the build up to the 2015 general elections when he was then an opposition presidential candidate. Buhari Presided over Nigeria from 2015 to date without the least required academic qualifications by the country's electoral commission.