Nigeria's Buhari Meets US Secretary of State, Tillerson, in Aso Rock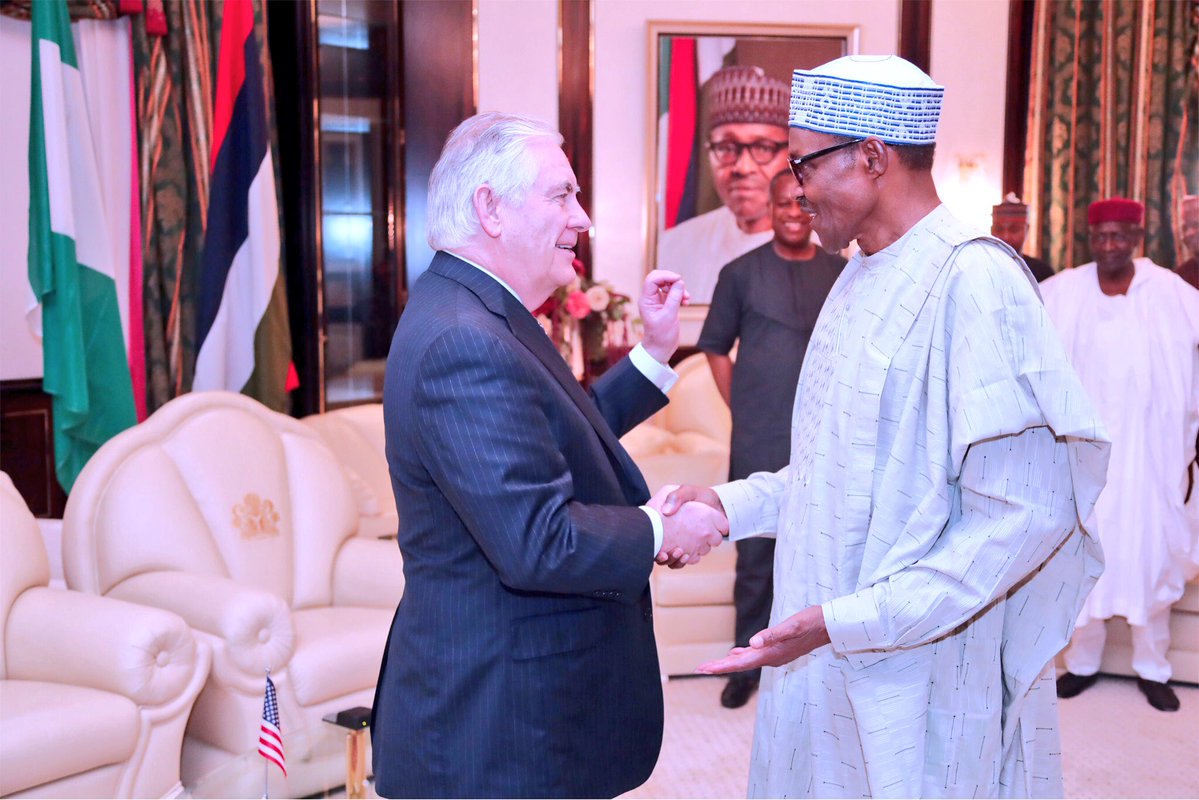 by Mercy Abang
President Muhammadu Buhari on Monday met behind closed doors with the U.S. Secretary of State, Rex Tillerson, at the Presidential Villa, Abuja.
The meeting started shortly after Tillerson's arrival at the State House, Abuja around 4.07 p.m.
The top U.S. diplomat is expected to grant press interview immediately after meeting with President Buhari before departing Nigeria for Washington later today.
It is however, believed that Tillerson and Buhari are expected to discuss counter-terrorism efforts and humanitarian issues in Nigeria's Northeast and the Lake Chad basin.
"He is also expected to discuss how to advance peace and security, promote good governance and spur mutually beneficial trade and investment with the president.''