Tech News: ToLet acquires Jumia House Nigeria to create PropertyPro.Ng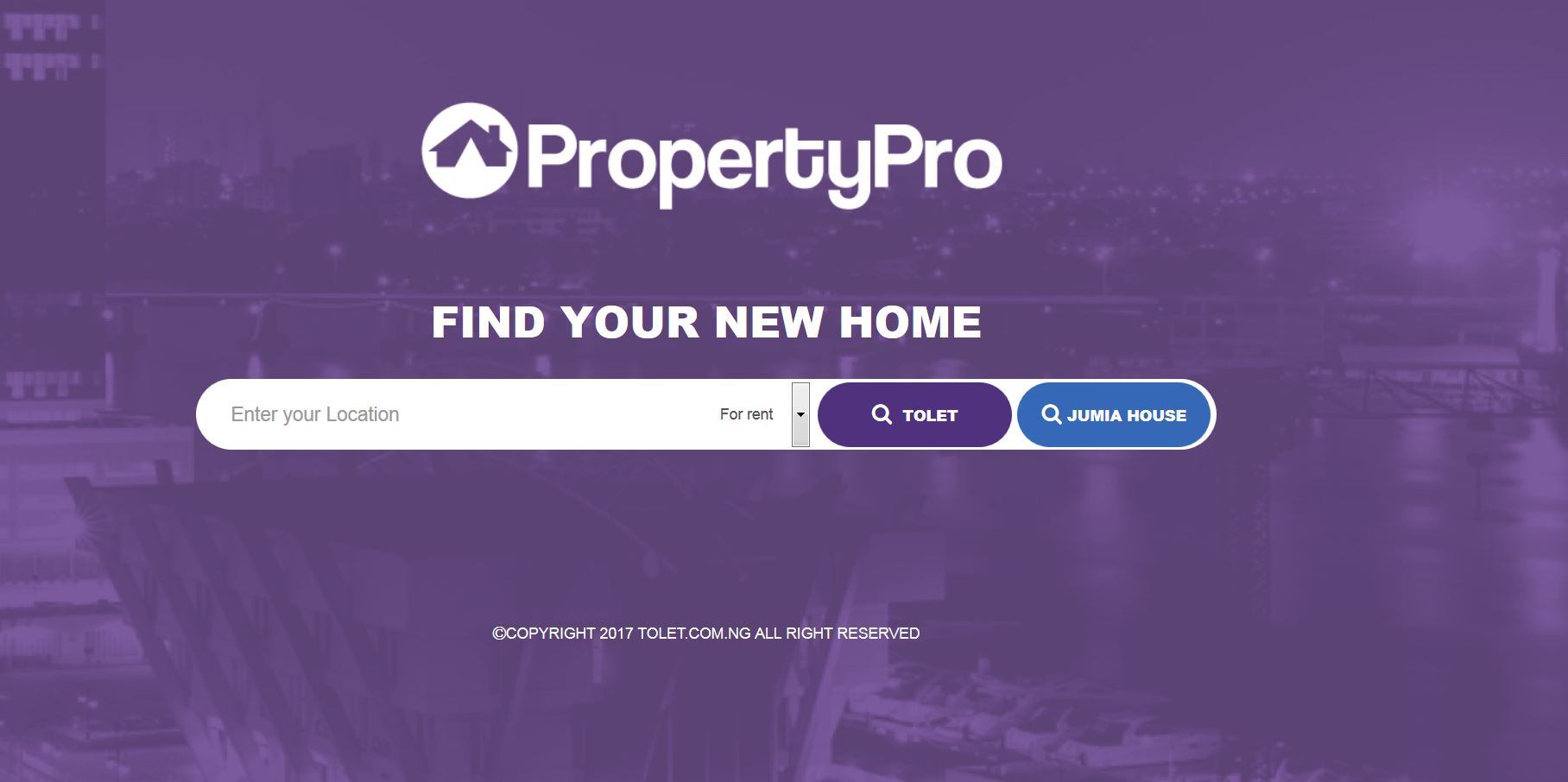 Estimated Reading Time: <1
Lagos based property startup ToLet.com.ng has reportedly purchased Jumia House Nigeria for an undisclosed amount. Jumia House Nigeria is a subsidiary of Africa's lone tech unicorn — Pan-African e-commerce popularly known giant Jumia.com
According to a report by TechCrunch, ToLet and Jumia House Nigeria will merge platforms under the new name of PropertyPro.ng. The report stated that, the purchase was a result of ToLet's strength in real-estate and letting market and with help from their lead investor, Malaysia based Frontier Digital Ventures, according to CEO and Co-Founder Fikayo Ogundipe.
"This came about from FDV?which has a strong real-estate classified portfolio across Africa?looking at which markets they were strong and where Rocket [Jumia's lead investor] was weaker," Ogundipe he told TechCrunch, adding that "In Nigeria Jumia House was number three or number four in online listings. It didn't make sense for Rocket to burn more capital in that position, so [FDV] approached them on the acquisition.
Reacting to the development, ToLet Co-Founder, Sulaiman Balogun said "The $1.2 million in funding we announced last year is the only round we've disclosed. We've raised enough capital to run through this deal and really fund the business and grow,"
With the acquisition, ToLet is acquiring the entire Jumia House platform — staff, assets, and their listings and agent network. The new PropertyPro entity will combine ToLet's 60,000 listings to Jumia House's 22,000 to create the largest online real estate listings platform in Nigeria with 65 percent of the market, according to Balogun.
ToLet would not divulge annual revenue stats, but execs explained it makes money from agent subscription fees. ToLet's legacy platform had 10,000 agents, of which 20 percent were charged.
"We have a long-term plan to charge a higher percentage on our premium plan," said ToLet CEO Ogundipe?noting agents receive more options under that plan.
ToLet's new PropertyPro platform will not charge fees or commissions on listing sales, something some of its competitors do, according to Balogun. "We did that on our previous model, but stopped. That increased the number of agents on our platform and generated more revenue overall," he said. ToLet's current online listings are about 70 percent rentals and 30 percent sales. 
Co-CEOs Balogun and Ogundipe said to expect updates on the integrated PorpertyPro platform. They have engineers developing new ease of search features for the site and plan to launch an android app in coming weeks.