Kwara Govt Says Senate President Saraki Returned Entire Money Paid To Him As Pension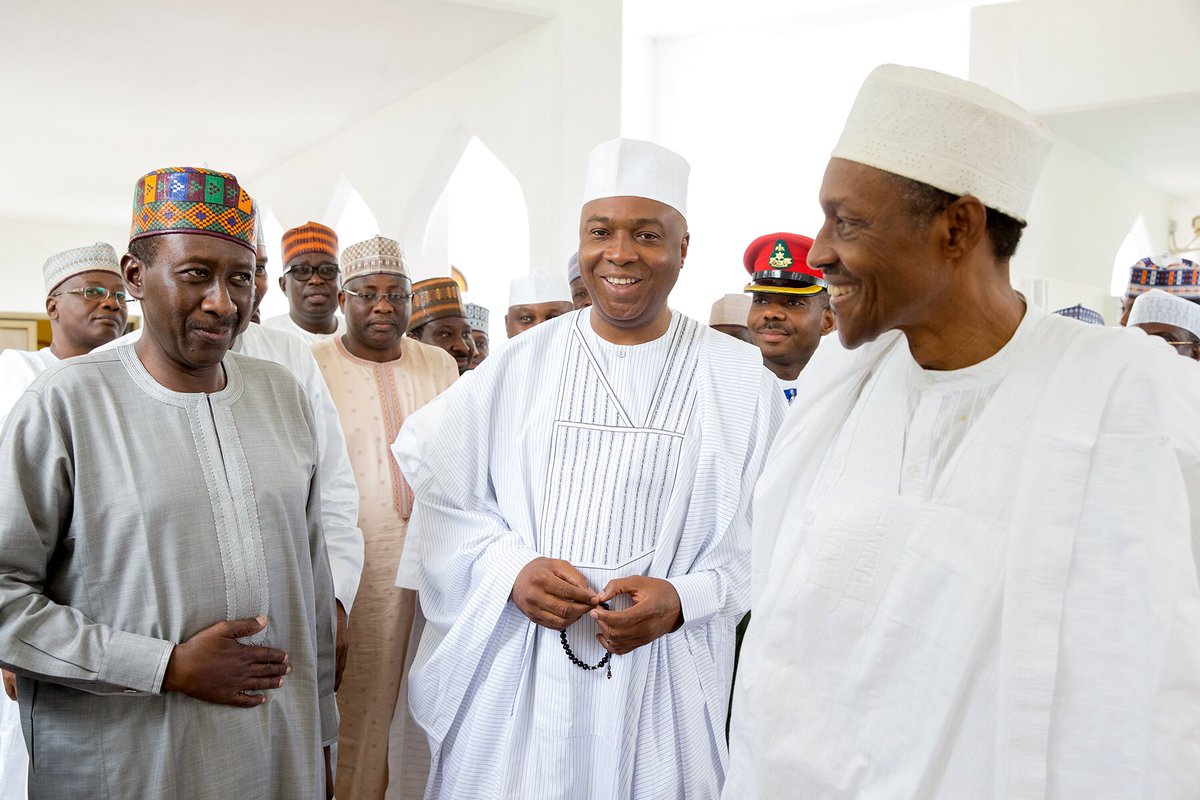 Estimated Reading Time: <1
The Kwara state government says senate president Bukola Saraki has returned the entire money paid to him as pension.
Femi Falana, human rights lawyer, had on Sunday asked Saraki to return the pension paid to him by the state government since 2007.
He also asked him to relinquish the house the state government bought for him in Abuja.
A statement released on Wednesday by Sola Isiaka, secretary to the Kwara state government, said Saraki has refunded the total amount he received as pension.
It read: "The attention of Kwara state government has been drawn to issues surrounding the payment of pensions to former governors of the state, especially the senate president of the Federal Republic of Nigeria, Dr Abubakar Bukola Saraki, CON.
"As a result, the state government wish to make the following clarifications: That Dr Saraki, as a two-term governor, is entitled to pension as stipulated by the third schedule, Paragraph D (i) of the governor and deputy-governor ((payment of pension) Law, No. 12 of 2010 of Kwara state.
"That the said pension has been duly remitted to his account, like other former governors', since he left office but when via a letter dated 20th August 2015 addressed to the state government, Dr Saraki requested that the payment of pension to his account be stopped and the amount already credited to the account be refunded to the government, the state government promptly complied.
"That the government not only stopped the payment of the said pension, the amount already paid into Dr Saraki's account since he left office was deducted from the money owed to him as well as his other outstanding lawful entitlements.
"In view of the foregoing, it should be noted that neither the Kwara state government nor Dr Bukola Saraki violated the state pension law or any other law for that matter. The state pension law empowers the state government to pay pension to former governors of the state."
The state government added that Saraki, on his own volition, "considered the morality of the situation in which the pension would put him since he is still a serving senator and chose to abandon his legal rights".
However, it was silent on whether the house it reportedly bought for the senate president had been returned as well.
Last week, Saraki said he had written to the Kwara state government regarding stopping his pension.
This followed the allegation by the Socio-Economic and Accountability Project (SERAP) that the senate president and some former governors, who now hold political office, were receiving double pay.