Senator Shehu Sani Says Companies Awarded Contracts by PINE Cannot be Traced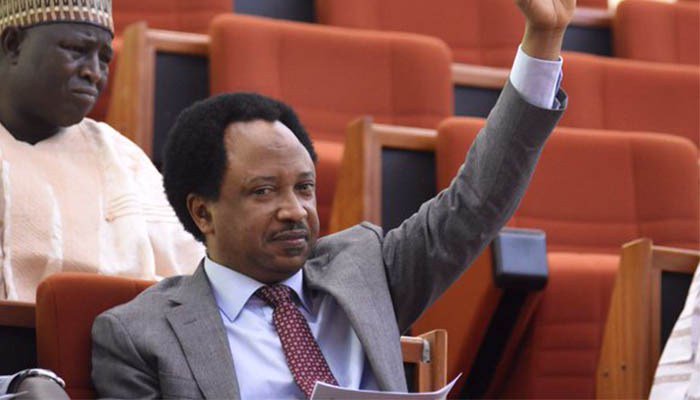 Shehu Sani, senator representing Kaduna central, has said that some of the companies awarded contracts by the Presidential Initiative on the North East (PINE) cannot be traced.
He said over 20 companies were awarded contracts by PINE which was headed by secretary to the government of the federation, Babachir David Lawal.
The SGF has been invited by the senate to clear the air on the contract he awarded for the clearing of "invasive plant species" in Yobe State.
Sani, chairman, senate adhoc committee on humanitarian crisis in the north east, informed journalists that it was imperative for the SGF to give clarification on the matter.
"Meanwhile, you should understand that we are not investigating the SGF alone. We are investigating contracts that were awarded under the Presidential Initiative on the North East (PINE) and over 20 companies were involved," he said.
"But something very strange is the fact that some of these companies in these contracts we couldn't actually trace their addresses.
"We went there but we couldn't find them. So the option before us is that it is easier for the camel to pass through the eye of a needle than for us to find some of these names here.
"One of the persons we invited happens to be the SGF and his invitation followed the events that came after the interim report was tendered before the Senate and that was in his own claim that he was not given a fair hearing.
"He sent a second letter asking for another opportunity to appear before us and he sent a letter to the committee through the leadership of the Senate and that letter overrides any other rumours you may have heard before.
"Like all other persons, I read it on the pages of the newspapers that he went to court but we have never been served any letter on any legal action as far as we are concerned.
"Before then, we also received a letter from the MD of Rolavision who said he was bereaved but the official letter is the one we received from the SGF, which he signed himself and he graciously told us that he needs a new date, based on the fact that the date that was set for today was not convenient for him. So that was the reason I tendered the letter in plenary.
"We need to be meticulous because reputations and lives of people are concerned and it is on that background that on the final phase of the report, we have to do a thorough job."