Enough Is Enough Says The Protests Will Go On As Planned Despite Tuface's Decision To Pull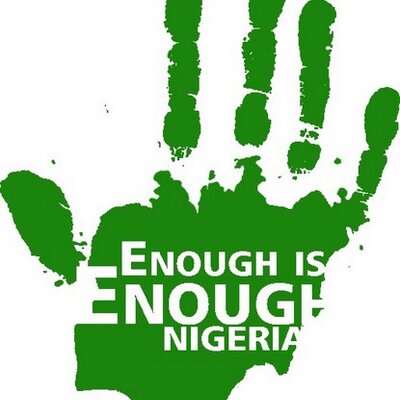 Enough is Enough Nigeria (EiE Nigeria) has vowed to go ahead with the planned OneVoice Nigeria protest march scheduled to take place in Lagos and Abuja on Monday, February 6, 2017.This is following the  withdrawal of singer Innocent Idibia, a Nigerian pop icon, from the planned protest. Idibia who is also known as 2Baba has led the call for protest marches across the country against bad governance in all tiers of government. The African Queen artiste had given "security concerns and public safety consideration" as reason for the cancellation.
The singer had been under immense pressure from the Lagos State Police Command to cancel the march.
Yemi Adamolekun, the Executive Director of EiE Nigeria has however stated that the protest will go on without the legendary singer saying the protest is "beyond him".
According to her: "It was his right to lend his voice to the agitations of the people and also his right to back out. But the call has gone beyond 2Baba, it is about the agitation of the people against bad governance."
"I mean, the fact that the police is trying to stifle the voice of the people is wrong and they must get the message loud and clear that this is a democracy. EiE plans to go on with the protests in Lagos and Abuja – the ones it is co-ordinating – and we encourage people who have planned protest in other cities including Abia, Cross River, Akwa Ibom, Enugu and Kwara to go-ahead," Adamolekun said while speaking to YNaija.
Adamolekun also reacted to insinuations on social media that 2Baba backed out of the planned protest following moves by EiE Nigeria to hijack the protest.
"We've worked with 2Baba and his team since our first protest in 2010, and we have been in contact with them all morning. Not true."
The Lagos State Police Commissioner, Fatai Owoseni had said intelligence reports revealed that some miscreants were planning to hijack the protest and cause violence.