Bring Back Our Girls Group Gives Conditions Before Proceeding To Sambisa Forest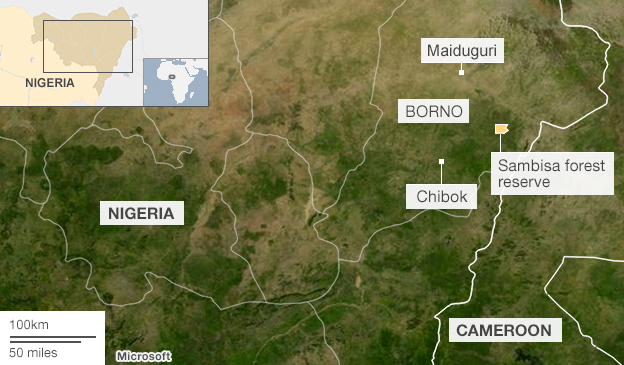 Estimated Reading Time: <1
Responding to the invitation for a tour to North-east by the Federal Government, the #BringBackOurGirls group (BBOG) has called for a pre-tour meeting to discuss issues that may inform its decision to proceed with the visit.
Convener of the Group, Oby Ezekwesili, in a response letter to Minister of Information and Culture, Alhaji Lai Mohammed, which she posted on her twitter page, said the meeting will help provide firsthand knowledge as well as answers to questions the group wishes to raise ahead of the tour.
The group also proposed that participants at the meeting be the "National Security Adviser to the president, including minister of Defence, Chief of Army staff and Chief of Air forces".
The group further expressed surprise that less than 48hours ago, News Agency of Nigeria (NAN) reported that #BBOG was attacked for engaging in "social advocacy terrorism" in a meeting by a group which visited the Chief of Army Staff.
"Only two days ago, the Federal Government owned News Agency of Nigeria (NAN) widely reported through the mass media that during a visit to the Army Headquarters by a certain group which was received by the Chief of Army staff, our movement was attacked for engaging in "social advocacy terrorism". It is puzzling the reported said visit happened less than 48hours before our movement asking us to travel in the company of the same Chief of Army Staff to sambisa Forest. We demand that ahead of the pre-tour meeting we have proposed herein that the Chief of Army Staff retracts and apologizes for endorsing such slanderous attacks against our movement" she said.
Oby who noted that for nearly 1000 days the group has singularly advocated for the rescue of the Chibok girls added that the movement has demonstrated "utmost decorum and civility by ensuring that advocacy follows due process and upholds the core values that we developed early in our campaign. We assure you that we shall remain on our path of core values of Hope, Unity, Motivation, Affability, Nationalism, Integrity, Transparency, Empathy, Equity, Discipline and Sacrifice".