IBB Calls for National Unity, Gov Bello Makes Case for Ex-Servicemen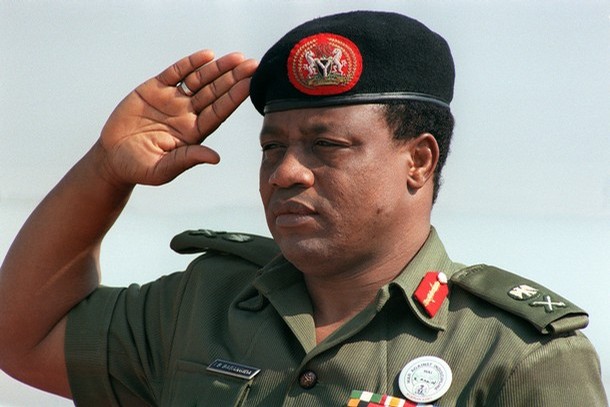 Estimated Reading Time: <1
ARMED FORCES REMEMBRANCE DAY: GEN. IBB CALLS FOR NATIONAL UNITY
It is yet another celebration of Armed forces Remembrance Day for our beloved fallen heroes.
The 2017 Remembrance Day comes at a time that our armed forces, military men and women are gaining more ground in the fight against insurgency and conflicts ridden areas of Nigeria.
In the spirit of this celebration, former Military President of Nigeria, General Ibrahim Badamasi Babangida, GCFR, felicitates with the Nigerian armed forces on this auspicious occasion.
General Babangida, said : " As we celebrate the Armed forces remembrance day, we should take a stock of our unique and sacrifices by our men and women of the armed forces especially the fallen heroes that paid a supreme sacrifices of maintaining peace not only in our country but beyond the shores of Nigeria. Lets us commend the recent effort of our gallant military for breaking the nerve centre of Boko Haram terrorists."
The former Military ruler said that recent events across the country on general insecurity and economic sabotage are a source of concern to every well meaning Nigerian. He Said, it is paramount for all political leaders, elder statesmen, traditional rulers and the general society to galvanize the ruptured Nigerian nation.
He said: "In our collective and individual resolves, we should keep Nigeria's unity, irrespective of sectional, religious and cultural leanings. We have to take bold steps to tackle the great challenges of insecurity and distrust to commensurate the sacrifices made by our armed security personnel."
The former Head of State also urged governments at all levels as well as traditional, religious and opinion leaders to think "Nigeria's unity first," guard their utterances and formulate a common ground of maintaining peace by putting to an end armed conflicts, kidnappings, armed banditry among other security challenges.
General Babangida, therefore wished all Nigerians a Happy and prosperous New year 2017 and prayed for continued peace, unity and brotherhood amongst Nigerians.
SIGNED:
MEDIA OFFICE,
GENERAL IBRAHIM BADAMASI BABANGIDA, GCFR
1 UPHILL DRIVE, MINNA, NIGER STATE.
………………………………………………………………………………………….