Kaduna Governor el-rufai's Message To Youths After He Was Stoned In Kafanchan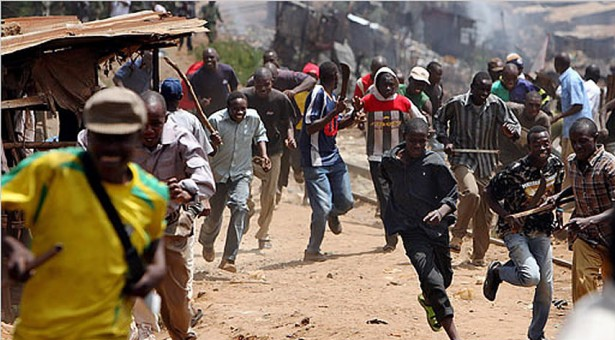 Estimated Reading Time: <1
Governor Nasir El-Rufai of Kaduna State has appealed to citizens not to respond to the treatment meted to him by the protesters in Kafanchan, Jema'a local government of the state, saying he considers the events as part of the burdens of leadership.
El-Rufai in a statement issued by his media aide, Samuel Aruwan said that the governor is of the view that there must be no reaction to the incident other than a continued commitment to restore peace and harmony.
There was slight tension when it was confirmed that the governor's convoy was pelted with stones and cars in his convoy smashed while he was whisked away through a different route from the one he intended travelling to escape some youths who had blocked the road.
"In the name of God, I am begging you. No one should take the law into his or her hand over what happened in Kafanchan. Although it is unfortunate, but we must rise above induced prejudice and hatred. We must defeat hate with patience, love and dedication to duty and not eye for an eye.
"It is also a burden of leadership and we will, by the special grace of God, overcome these forces of darkness who are dividing our citizens using religion, ethnicity and politics. I commend the high sense of professionalism exhibited by security personnel," he said.
The governor promised to update the people of the state on the steps being taken to improve security in the state in a state-wide live radio interview.