African Women's Champions Protest Refusal of Nigerian Govt To Pay Players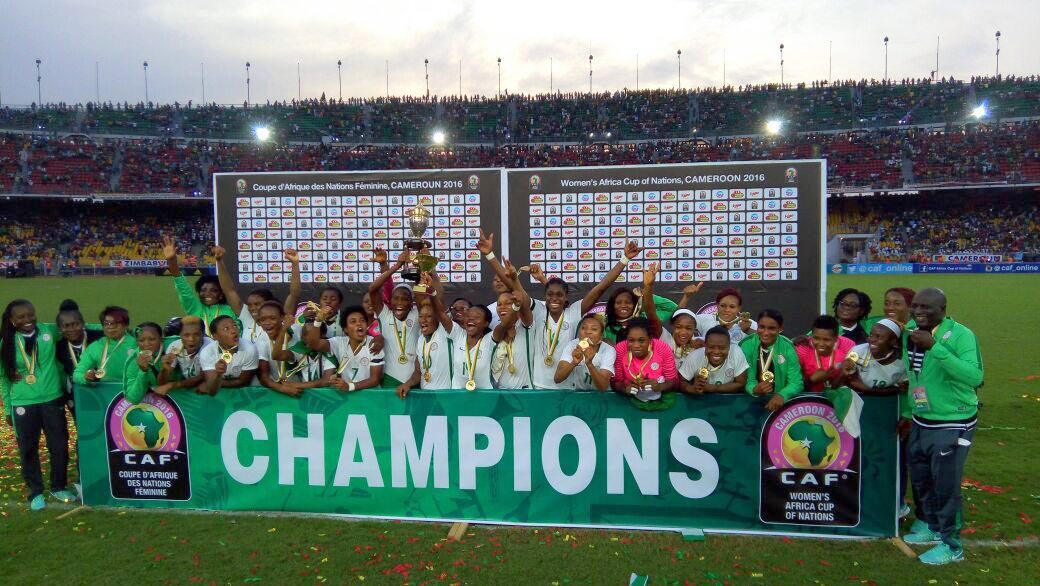 Nigeria's women's team have launched a sit-in protest in an Abuja hotel as they seek allowances and bonuses for winning the Women's Africa Cup of Nations from the Nigeria Football Federation (NFF).
The Super Falcons players clinched their eighth African title on Saturday with a 1-0 win over hosts Cameroon.
They say the NFF promised them that their outstanding allowances for qualifying and their win bonuses would be sorted before the start of the competition.
The players are now holding out for both in their hotel.
"We are tired of the lies and false promises from the NFF," one player, who insisted on anonymity, told BBC Sport.
"They told us we would be paid before the tournament in Cameroon, but that never happened.
"We continued playing and now we are owed additional allowances and bonuses for winning the competition itself
"We have made it clear to the NFF president and general secretary that we are going nowhere until all our monies from the qualifying and the competition in Cameroon have been paid."