Survey Shows 50% of Zamfara Pupils Can't Read English Sentence After Graduation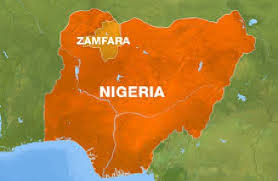 Estimated Reading Time: <1
More than 50% of the pupils that completed primary school education in Zamfara state can not read a complete English sentence, a survey conducted by a women group, High Level Women Advocates (HILWA) in the state has shown.
Speaking during a press conference to mark the 2016 International Day of the Girl Child, the HILWA chairperson Hajiya Suwaiba Barau who attributed the problem to unqualified teachers in schools said only 46% of the teachers are qualified.
She said the percentage of out-of-school children hits about 76% while the pupil teacher ration is 50:1 adding that the quality of teaching and learning must improve through developing the capacity of teachers to educate the children effectively.
"The low participation of girls in education is an issue in Zamfara state. Disparity for girls' education is based on the struggle between socio-cultural beliefs, practices and perceptions of the value of girls' education in the state." She added.
She outlined some of the objectives of the campaign to include, the improvement of girls survivor rate to finish primary school and creation of a mass movement of girls for girls themselves.
Responding, the executive chairman of the State Universal Basic Education Board, Alhaji Murtala Adamu Jangebe said lack of unqualified teachers and dedication from the staff has seriously affected learning in the schools in the state.
"For instance there was a time we found a school in one of the local governments that nothing was taught to the students for the whole of the term at that time despite the fact that the school has about 17 teachers.
He said his board has engaged in massive training and retraining of staff and adequate logistics were provided to enhance teaching and supervision in schools. He then called on parents to get involved in the effective supervision of schools in their domains.
He further explained that the state is today celebrated as one of the pioneers of the "jolly phonics" programme that is aimed at enhancing the ability of the pupils to read and write english language.