Igbo Leaders Accuse Buhari of "Islamisation Agenda"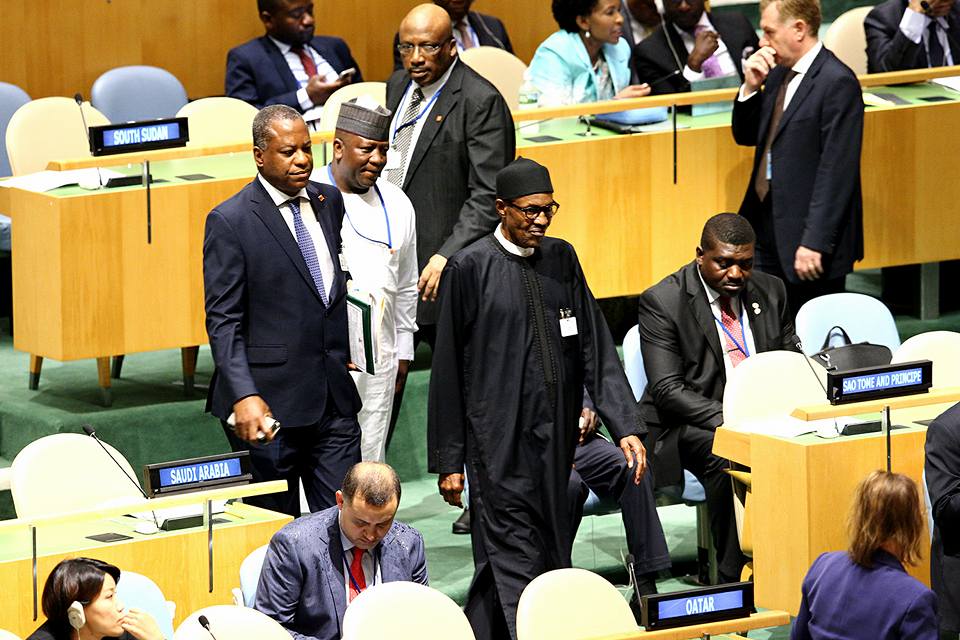 Estimated Reading Time: <1
Igbo Leaders of Thought yesterday accused the Federal Government of pursuing an Islamisation agenda of the country, using the current killings of Nigerians across the country by Fulani herdsmen as reasons for the allegation.
They also dismissed the "Electoral Reform Committee," set up by President Buhari last week, saying that "It has nothing to do with us."
The Igbo Leaders of Thought made this known during their meeting at Zodiac Hotel, Enugu.
Chairman of the Leaders of Thought, Prof Ben Nwabueze, who spoke shortly after their opening session, said that the "Islamisation agenda of the President Muhamadu Buhari's administration "is real."
Among those who attended the meeting included Prof. Ben Nwabueze, SAN, former Governor of Anambra State, Dr Chukwuemeka Ezeife, former National Secretary of Ohanaeze Ndigbo, Chief Nduka Eya, former Director-General of the National Orientation Agency, NOA, Prof. Elochukwu Amucheazi, former Chairman, Senate Committee on Aviation, Senator Anyim Ude and the National Chairman of Igbo Women Association, IWA , Chief Marie Okwo.
They also included Chief Enechi Onyia, SAN; Prof. Race Achara, former WAEC Registrar; and traditional ruler of Ndikelionwu in Orumba Local Government Area of Anambra State, Prof. Chukwuemeka Ike; Archbishop Emeritus of the Awka Diocese of the Anglican Communion, Most Rev. Maxwell Anikwenwa; Prof. Lawrence Ocho, and former Vice Chancellor of Anambra State University of Science and Technology, ASUTECH and traditional ruler, Prof. Chiweite Ejike. Speaking to newsmen, Prof Nwabueze said: "This is a very crucial meeting for us because we have not met for more than a year. And if you look at our agenda, such critical issues for discussion, issues like Islamisation agenda and its impact on the unity of the country.
"Islamisation agenda is real, it's not something that somebody has just conjured up. It's there. And it's being implemented gradually. "Look at the security agencies; every aspect of security , Muslims are in control in its entirety. They are doing it methodically; the way they are going about its implementation. Look at Fulani herdsmen menace, it is part of it."
On the renewed agitation for Biafra, he said: "The agitation for Biafra, you will appreciate what is going on, to box the Igbo, to box them so that they will say, ah we are pulling out. "And then, they will launch the final solution to the Igbo problem. Our people must not play into their hands. All these agitations, I support the agitation, but define your objective.
"What do you want? Self-determination, okay; that is the best thing, use it as a cover, don't come out openly and say you are agitating because you want the sovereign state of Biafra. Sovereign state of Biafra within sovereign Nigeria? You have to be extremely tactful.
"On the Islamisation thing, we have listed a number of positions which will be embodied in the communiqué that will come out eventually.
The Fulani herdsmen, our governors should meet and say we don't want this anymore, let them go somewhere, let them open ahhhh… whatever they call it (ranches). But not here, yes these are the things we want."