Tanko Yakassai Kicks Against The Restructuring of Nigeria, Says Its "A Yoruba Agenda"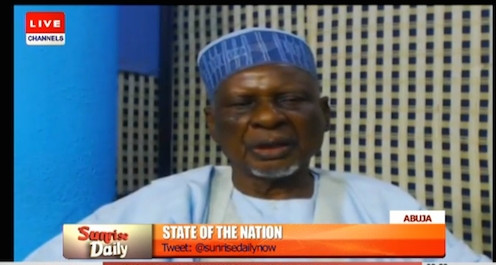 Estimated Reading Time: <1
Elder Statesman, Alhaji Tanko Yakassai, has said that the current agitation to restructure Nigeria was an age-long ploy by the Yoruba-speaking group of the South West to take a shot at power.
The second Republic politician, who spoke with Vanguard in an exclusive chat at his Hadejia Road residence in Kano, explained that the desire was driven by envy and hate for the north.
Yakassai said: "From Action Group to UPN, to NADECO to PRONACO, the agitation for restructuring is concentrated among the South West people of Southern Nigeria.
''The whole aggression originated form Action Group, and the intention was to deny the North the benefit of population and land mass. It is, therefore, a gang-up to deprive the North the benefits it was getting for being richly endowed."
The former President Shehu Shagari's Liaison officer said: "This agitation is not driven by patriotism, rather it is driven by hate and envy and this campaign started with some politicians in the South West way back in 1959."
Taking a peep into history, the retired politician stated: "Originally, Action Group, as a political party was not formed to rule Nigeria. The interest of the leaders of Action Group was the interest of Western Nigeria.
''It was their intention to make western Nigeria first among equals and in fairness to Awolowo (Chief Obafemi Awolowo), he declared free education that placed the Yorubas ahead of other ethnic groups in the country.
"They produced first class lawyers, engineers, quantity surveyors, architects and other quality professionals, but human nature, being what it is, they realized that when you have knowledge, there is need to control political power, that was how they kick-started the idea of ruling Nigeria.
''The agitation is not borne out of good intention, they know that they have evil intention in this idea of restructuring and to date, nobody has come out with a blueprint on what this restructuring is all about because they don't want to expose themselves.
"The idea is impracticable because to force Nigeria to restructure, you have to change the constitution, and to change the constitution, you must have the support of a number of legislators in the states and two-thirds federal legislators,and without the North, you cannot get the two-third majority.''