Speaker Dogara Says He Will Not Be A Member of The All Progressives Congress "Forever"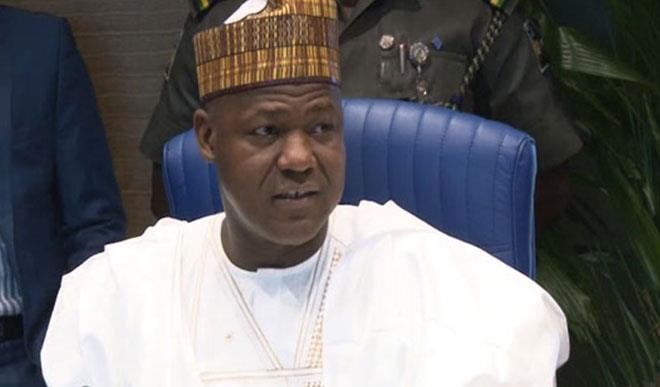 Estimated Reading Time: <1
Yakubu Dogara, speaker of the house of representatives, says he will not be a member of the ruling All Progressives Congress (APC) "forever".
According to Dogara, a former member of the Peoples Democratic Party (PDP), "politics in Nigeria is not a straitjacket approach".
He also spoke of the anti-graft war of the current administration, saying the President Muhammadu Buhari-led government is not targeting members of the opposition Peoples Democratic Party (PDP).
According to The Nation, the lawmaker said this during the weekend while addressing reporters in Lagos.
"In Nigeria, politics is not a straitjacket approach; it is not that if I am in APC, I am going to remain in APC forever or if I am in PDP, I am going to be in PDP forever just like it is in other jurisdictions," he was quoted to have said.
"There are frequent cases of cross-carpeting, which will still happen, but if the case were that if you are a member of APC you will not face prosecution, I believe that more members would have cross-carpeted to APC right now. So, it is a question of perception."
On the state of the economy, the lawmaker recommended that the current administration should put in place a strong team.
Dogara said though there was no oil boom under former President Olusegun Obasanjo, his administration was able to use the resources at its disposal to tackle challenges. He suggested a similar approach to the government of the day.
"When Obama came into government in the U.S., there was virtual collapse of the economy at that time. He had to look for serious-minded people who sat and charted a way out of that crisis," he said.
"I sincerely believe that in Nigeria as well, we are rich in diverse ways. If we can put together a solid team to manage this economy, it doesn't matter, I don't think under Obasanjo we had the oil boom, we were earning far less than what we did subsequently, but we were able to manage the meagre resources we had.
"So, I sincerely believe it is just a matter of management and if we are able to get the right people in place, we will be able to swim through these dangerous waters. But as it, as they say, we are in the waters, and everything seems to be heading south. Things seem to be defying the traditional way of resolving these kinds of problems.
"So, we need new methods. We need a strong team to really be in charge of the economy. We need a strong team to be in charge of the economy."