Niger Delta Avengers Want Buhari To Call For A Referendum'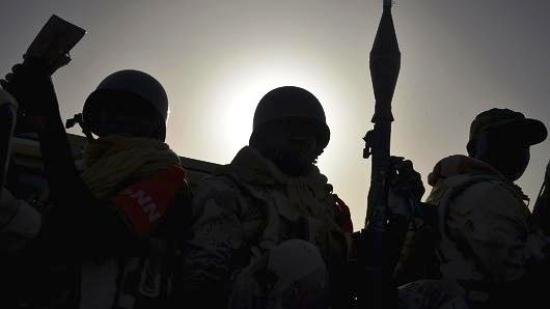 Militant group, Niger Delta Avengers has called on President Muhammadu Buhari to visit the oil-rich Niger Delta region to have a first hand experience of what the people "are going through".
The pipeline terrorists, in a statement signed by Brig.Gen Mudoch Agbinibo, said it is pertinent for the President to see the atrocities committed by oil companies and the Nigerian government in the region.
"The Nigeria President Buhari should visit Ugborodo host to Chevron crude oil Export terminal/EGTL gas plant, Ogulagha host to Shell Forcados Crude Oil Export terminal/tank farm, Bonny Island host to Shell Bonny Crude Oil Export terminal/NLNG gas terminal, Brass host to Agip/ENI export terminal, Ibeno host to ExxonMobil Qua Iboe crude export terminal."
"These are just the export terminals not talking about the numerous oil and gas flow-stations and the oil Wells that criss cross the length and breadth of the Niger delta. Mr. President come and see for yourself what the host communities are going through in the hands of Nigeria government and the multinationals."
The President was meant to visit Ogoni land in Rivers state – in May – to flag off the Niger Delta Clean-Up exercise but cancelled at the last minute and was represented by Vice President, Yemi Osinbajo.
Meanwhile, the militant group also implored on President Buhari to allow for there to be a referendum in Nigeria – just like the United Kingdom voted to leave the European Union.