Senator Dino Melaye Says He Wants To Be The President of Nigeria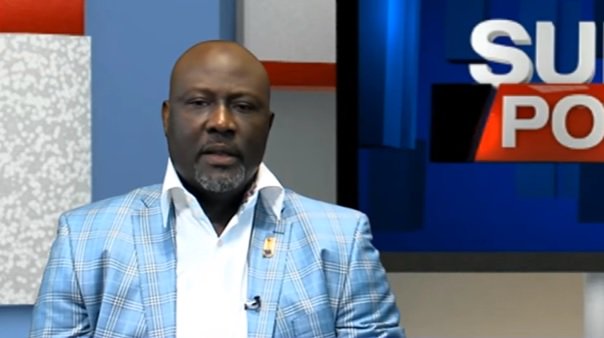 Estimated Reading Time: <1
Dino Melaye, senator representing Kogi West, says he is ambitious and wants to be president of the Federal Republic of Nigeria someday.
Speaking on Sunday night as a guest of Channels TV's Politics Today, Melaye said the Nigerian senate under Bukola Saraki is doing "brilliantly well", but could have done better if he was not being distracted by people of inordinate ambition.
"I will say that the leadership of the senate under Bukola Saraki has done brilliantly well but we would have done better, if not for what I call this planted distraction by people of inordinate ambition, capricious manifestation, and reaction formation by people who just do not want to accept defeat," he said.
"Everyone is ambitious, I'm ambitious, I want to be the president of the federal republic of Nigeria. It shouldn't be a crime. I will be!
When asked what year exactly he was targeting, he said: "When we get to that bridge, we will cross it.
"So what I am saying in essence is that you don't kill a man for being ambitious. It is not a crime to be ambitious. It is not a crime to pursue your dreams, your vision."
Melaye is Saraki's most vociferous supporter at the senate. In April, he wrote on his Facebook page that only death could end his support for the country's number-three citizen.
"My brother and friend Sen. Bukola Saraki, if you have 1 trillion supporters, I'm one," he said amid calls for the senate president to step down as a result of his ongoing trial at the Code of Conduct Tribunal (CCT).
"If you have one billion, I'm one; if you have one million, I'm one. If you have one thousand, I'm one; if you have ten, I'm one; if you have only one supporter, I'm one and if you have no single supporter, it means I'm dead. No shaking. Four years tooo sure."