Niger Delta Avengers Website Has Been Brought Down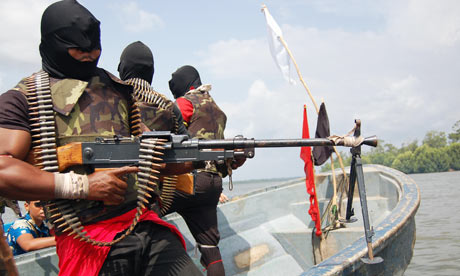 Niger Delta Avengers , NDA, website, www.nigerdeltavengers.com through which the militant group prolifically promoted its attacks on oil installations in the Niger Delta, especially in the last one month has been brought down.
The problem on the site launched, February 3, was noticed at about 10.00 p.m. It was not, however, certain if the militant group shut down on its own knowing that security agencies were conducting checks on it.
Other channels of communication by the group particularly its Twitter handle, @NDAvengers which had over 1000 followers in less than a week and its Facebook page, ND avengers are still on.